Amsterdam, The Netherlands
TOP 10 PLAYS
Best attractions for kids in delightful Amsterdam
Why go?
When asked to name their favorite European city, many travelers will mechanically say "London" or "Paris." Me? I chose Amsterdam, especially for families. There's something simply delightful about Amsterdam - the picturesque canals, the cockeyed canal houses with their decorative gables, and the warmth of the Dutch people. Granted, I'm a bit biased as my ancestors are Dutch. But I think that you'll agree that Amsterdam and the surrounding countryside have much to offer intrepid families.
1/Anne Frank Huis
Prinsengracht 263-267
Yes, the Anne Frank Huis is on every must-see Amsterdam list, but it's for good reason. Before going, make sure your children (and you) read The Diary of Anne Frank about a Jewish girl forced into hiding during WWII before eventually being discovered and exiled to a concentration camp to die. With Anne's words ringing in their ears, the house will become real to your kids. Cost: Youth (10-17) $5; Adults $10.
KidTripster Tip: I'd strongly encourage you to buy your tickets online for a specific time slot. There is only a limited number of these tickets available. They go on sale about two months in advance. Otherwise, you can buy tickets at the entrance, but…
KidTripster Tip: Get in line early! The museum opens at 9:30 a.m. You'll want to be there with a coffee in hand by 8:30 a.m. Sleep in and you'll be in line for one to two hours.
2/I AMSTERDAM Sign
Museumplein
The I AMSTERDAM sign is located in front of the Rijksmuseum. It's typically swamped with people climbing the letters and taking photos. On our visit, the boys and I hatched a plan, arriving at the sign before 7 a.m. That's how we made this video. Believe me, it's harder than the boys make it look! I couldn't even climb the 'a'! Cost: Free.
2/Van Gogh Museum
Museumplein 6
If you go to one museum besides the Anne Frank Huis, make it the Van Gogh Museum. You'll be able to explore four floors filled with the artist's sketches, paintings, and even his brushes and paints. You'll experience how his artwork transformed from the dark and melancholy The Potato Eaters (1885) to the bright and vibrant Sunflowers collection (1889). The museum also houses works by van Gogh's friends and French contemporaries. You can get the family audio guide, but instead, we focused on the kid treasure hunt. Ask for the activity pack at the front desk; there's even a prize at the end. Cost: Youth (under 18) Free; Adult $19; book online for scheduled tickets to avoid line.
The world-renown Rijksmuseum with its famous Rembrandt paintings is just two blocks from the Van Gogh Museum. But if your kids are like mine, one art museum will be enough.
KidTripster Tip: Give your kids context. Before traveling to Amsterdam, my sons created their own van Gogh-inspired art using the MasterKitz Sunflowers set ($25). My older son also read Lust for Life by Irving Stone about the life of van Gogh. Parts of the book were a bit racy, but knowing his backstory made seeing his actual artwork more meaningful.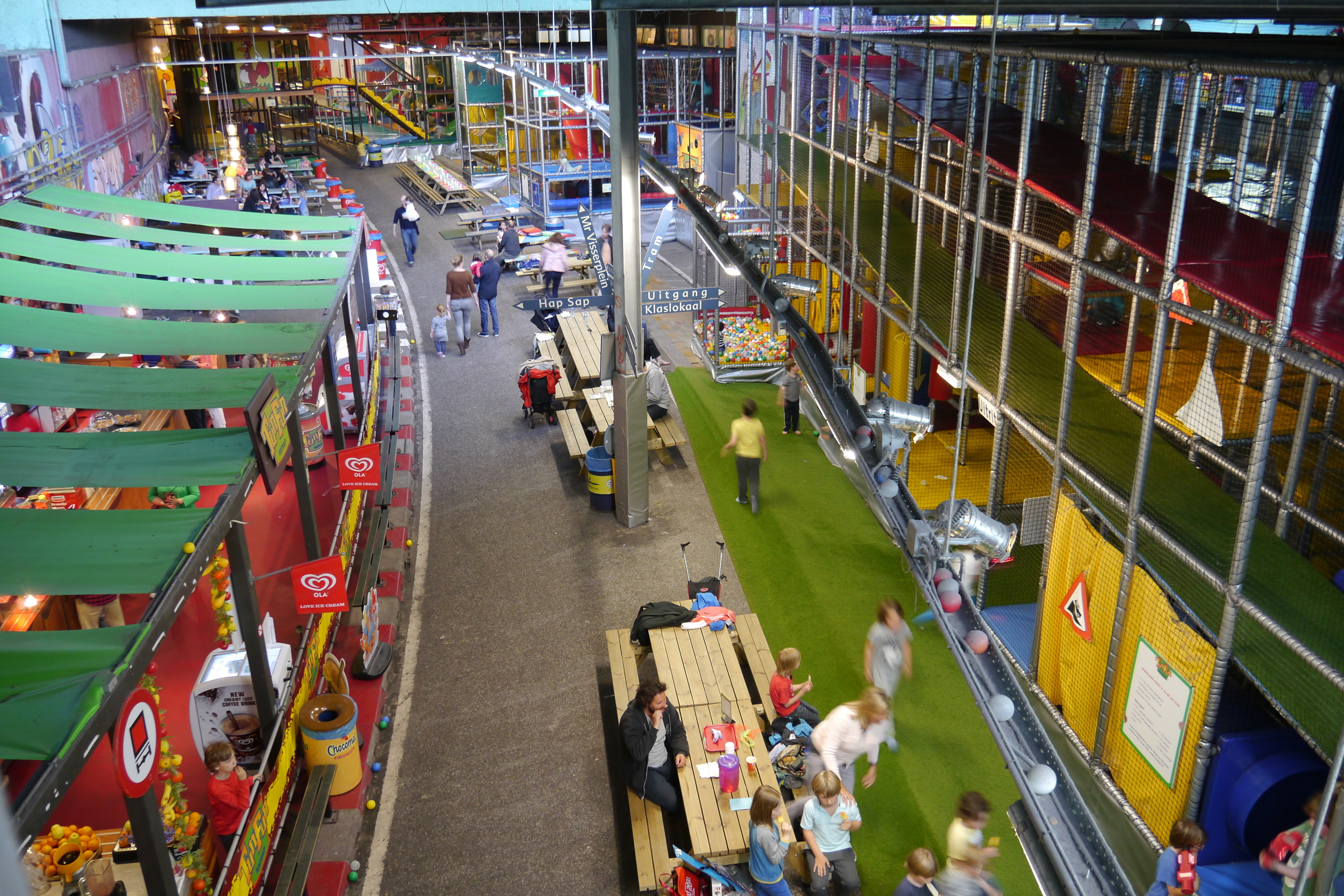 3/Tun Fun Speelpark
Beneath Mr. Visserplein
If you encounter rainy weather or just need to burn off some kid energy, head inside this hard-to-find, underground play area, where Dutch children hold their birthday parties. Think of Chuck E. Cheese's on steroids: climbing structures, inflatables, slides, scooters, trampolines, and a small indoor soccer field. Though my youngest son doesn't understand a word of Dutch, he truly enjoyed playing soccer with the Dutch children. Best for ages 10 and under. Cost: Youth (1 and under) Free; Youth (12 and under) about $10; Accompanying adults about $2, depending on exchange rate.
KidTripster Tip: TunFun lies beneath the Mr. Visserplein in the center of Amsterdam near the Waterlooplein. The entrance is opposite the Portuguese Synagogue by two green arches. Walk down the stairs.
4/Amsterdam Canal Cruises
Stadhouderskade 30, opposite Hard Rock Cafe
Several companies offer canal cruises, both day and night; there's very little that distinguishes them from each other. But if you have younger children, consider the Amsterdam Canal Cruises kids' cruise. On this 75-minute ride, parents and kids have different audio tours, each tailored to their own interests. Cost: Youth (5-12) $9.50; Adult $18; discount online with advance purchase.
5/Keukenhof
Lisse
Keukenhof is the most beautiful garden that I've ever visited. In spring, more than 7-million tulips burst open with color, more than 800 varieties. Kids are encouraged to run and explore with a scavenger hunt. And there's the four P's: playground, petting farm, pancakes, and poffertjes (Dutch treats)! Your family could easily spend the entire day here. Take the 30-minute Keukenhof Express Bus from Amsterdam and other stations. Cost: combination tickets (bus + garden) for Youth (4-11) $14; Adult $32.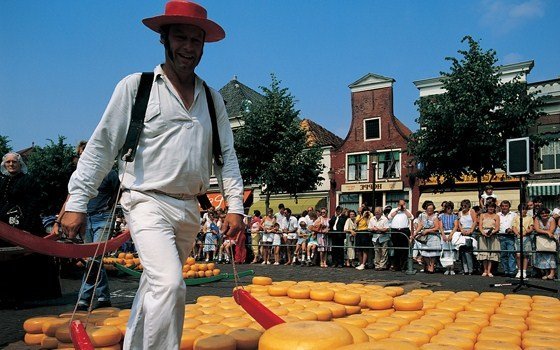 6/Cheese Market
Alkmaar
Alkmaar is Holland's cheese town. From the first Friday of April to the last Friday of September, the traditional cheese market is held on Friday mornings between 10 a.m. and 12:30 p.m. It's a colorful spectacle where large cheese wheels are laid out in the square, inspected, auctioned, weighed, and then removed by pairs of cheese carriers. Arrive early; there are benches reserved for children, but they fill quickly. Yes, it's cheesy but fun! You can take a 30-minute train directly from Amsterdam Central Station to Alkmaar. Market cost: Free.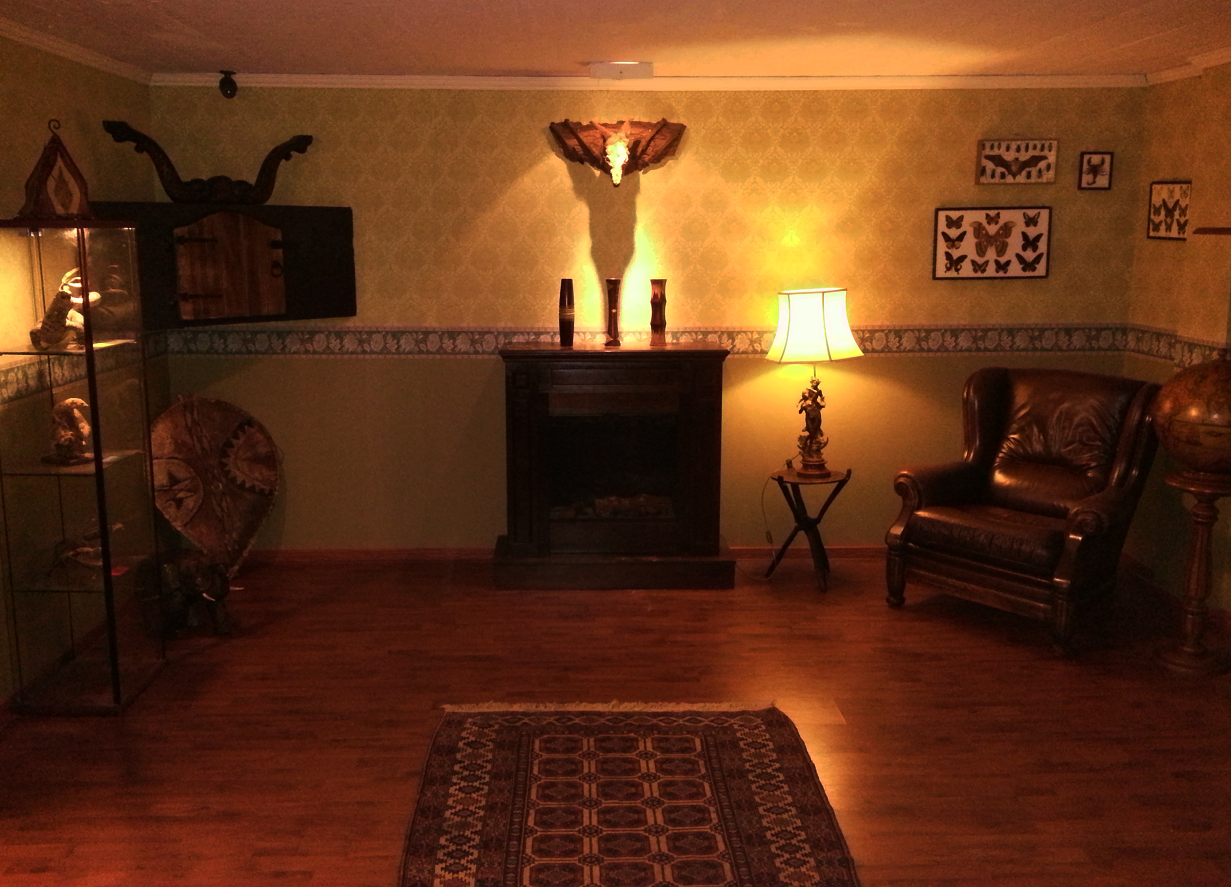 7/Logic Locks Escape Room
Ferdinand Huyckstraat 64
Logic Locks is a collaborative escape room game, where your team (up to seven people) is locked inside a 19th century study chamber and has exactly 63 minutes to find the way out. You'll need to gather clues, solve puzzles, decipher secret messages, and trigger hidden mechanisms. If you don't solve the puzzles, yes, they do let you out! Escape room challenges are a "thing" in Europe, and this is one of the best. Most suitable for older kids. (If you get hooked, there's several more escape rooms in Amsterdam.) Cost: Team of four $27/person.
8/Heineken Experience
Stadhouderskade 78
The Heineken Experience may seem like an odd recommendation for a family outing, but frankly, my family enjoyed it… and I don't even drink beer! It's a multimedia, self-guided, 90-minute tour. The first half focuses on Heineken's story and the beer making process. The second half is highly interactive with karaoke and games that test your beer pouring skills. In the middle, there's beer tasting. Each admission comes with two tokens for two beers or two soft drinks. It's not an experience for toddlers, but your teenagers likely will get a kick out of it. Cost: Child (0-11) Free; Youth (12-17) $14; Adult $18.
9/NEMO Science Museum
Oosterdok 2
Rising from the waters like a giant, copper-green colored ship's bow, the NEMO Science Museum is hard to miss! And if you have kids who need to burn off some energy (especially on a rainy day) in an uber-interactive environment, NEMO should be on your list. Though most ideal for younger children, there is a section specially-designed for teens. Don't miss the new rooftop exhibit called Energetica. The deck also has outstanding views of the city and is a great place to eat lunch on a sunny day. Cost: Youth (4 and up) $17; Adult $17; purchase tickets online to avoid lines.
KidTripster Tip: It's a bit of a hike from Centraal Station and farther than it looks on a map. Instead take Bus 22 or 48 and get off at Kadijksplein.
KidTripster Tip: If you miss this location, stop by NEMO at Schiphol Airport before heading home.
10/MacBike Vondelpark
Overtoom 45
Cycling is a way of life in the Netherlands. When in Amsterdam, you'll want to jump on a bike and join the locals. But it can be dangerous for the uninitiated, especially for kids. The safest alternative for those lacking confidence: rent from MacBike and bike in Vondelpark. The peaceful park provides a nice break from the bustling streets of the city. Cost: Youth $8 for 3 hours; Adult $8 for 3 hours; Child Tandem $17 for 3 hours.
For Top 10 Stays in Amsterdam, click here.
For Top 10 Eats in Amsterdam, click here.
Editor Shellie Bailey-Shah has visited Amsterdam numerous times with her two sons. She recommends packing your walking shoes! The best way to experience Amsterdam is on foot or if you're brave, by bike.
Amazon product links are provided for your convenience, and yes, KidTripster makes a few cents, too. You'll pay the same price as you would going to Amazon directly.
Pin to Pinterest & read later