At sea
DISNEY MAGIC
What you need to know about cruising this small but mighty Disney ship
Overall impression
While the Magic is Disney Cruise Line's oldest ship, it underwent a major refurbishment in 2013 which included extensive updates to staterooms, youth clubs, restaurants, and the adult district. It's smaller than the fleet's newest ships, the Fantasy and Dream, which means fewer bells and whistles; but it also means fewer people and a smaller area to navigate. I personally prefer the smaller ships while my children are young, though I expect that will change once my kids reach their teen years.
Recent itineraries: Bahamas, Caribbean, Mediterranean, Transatlantic, Baltic Sea, Norwegian Fjords, Canada, and British Isles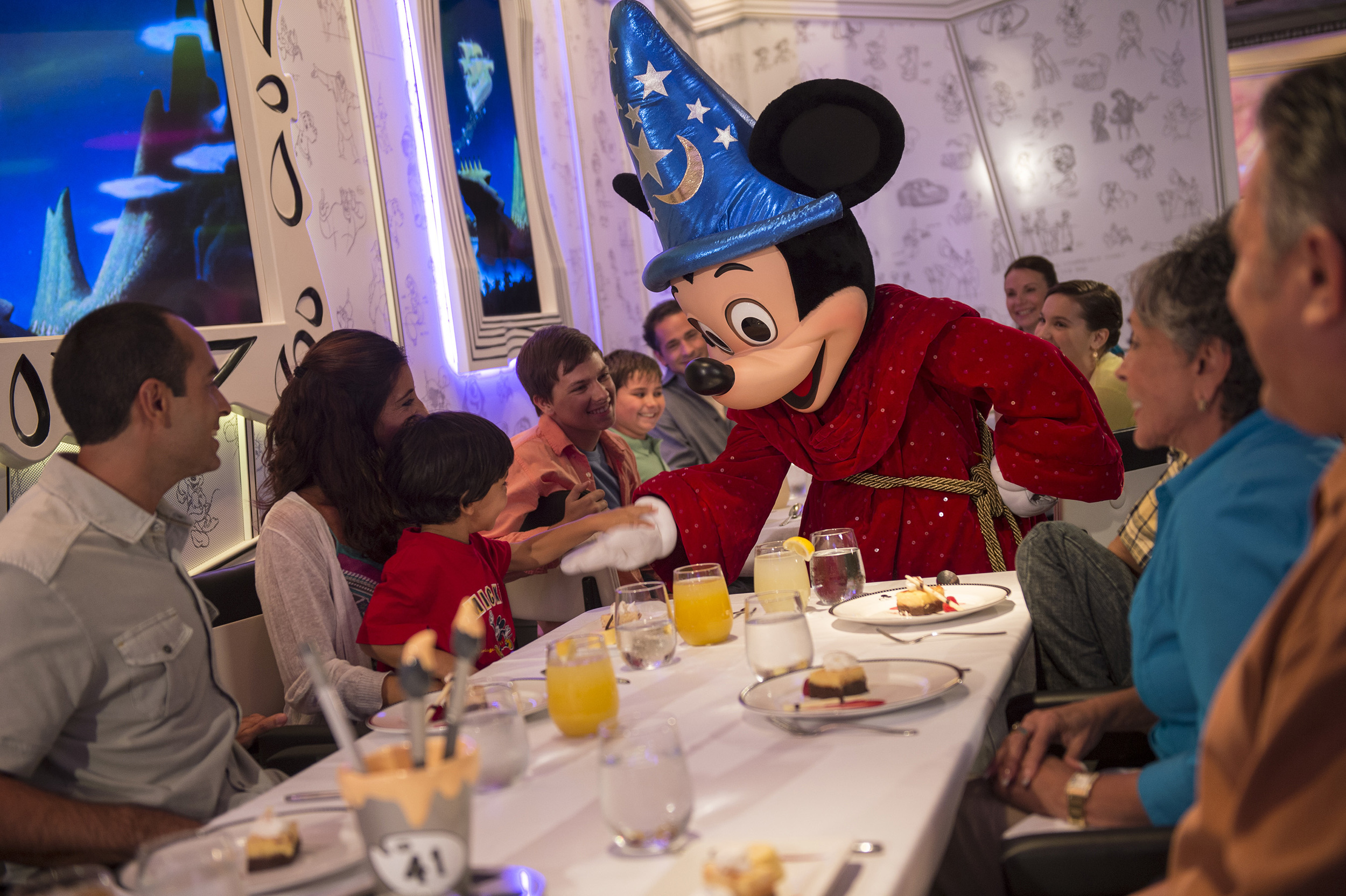 Dining
Guests are assigned specific times to dine each evening in one of the three main dining rooms: Carioca's, Animator's Palate, and Lumiere's. You may also make a reservation at Palo, the ship's adult-only Italian restaurant, for an upcharge of $30/person. My husband and I do this at least once per cruise and enjoy a quiet meal alone, while the kids play in the youth clubs. Cabanas offers buffet-style dining for breakfast and lunch and table service for dinner should you choose to forgo your assigned dining room for an evening. The pool deck is home to three fast food options which are convenient for grabbing a quick bite: Pete's Boiler Bites (burgers and chicken tenders), Daisy's De-Lites (fresh fruit, sandwiches, salads, and wraps), and Pinocchio's Pizzeria. Room service, while the menu is limited, is available 24 hours a day.
KidTripster Tip: Soft drinks are free at meals and the drink station on Deck 9, but you will pay extra when ordering at a bar or from room service.
Recreation
The Magic boasts three pools, including one reserved for those 18 years and older. The AquaDuck waterslide provides thrills for older children and adults. Younger kids can enjoy the smaller Twist 'n Spout water slide which was more to my 8- and 9-year olds' liking. Toddlers also have their very own splash zone. Wide World of Sports offers basketball, volleyball, soccer, ping pong, and shuffleboard.
KidTripster Tip: Goggles are not allowed on the AquaDunk. Floats, rafts, and fun noodles can't be brought onboard and are not permitted in the pools nor are swim diapers.
Youth Clubs
It's a Small World Nursery (reservations required; $9/hour) provides childcare for babies 3 months to 3 years old. The Oceaneer Club and Lab are for young children (ages 3 to 12), and all my children enjoy spending time there. Tweens (ages 11 to 14) have their own space called The Edge, and The Vibe is for teenagers (14 to 17 years old). All clubs are supervised by the youth services staff.
Adult district
While Disney Cruise ships don't have casinos, there are still plenty of areas reserved for adults to enjoy without the kids. After Hours is a section of the ship that's reserved exclusively for adults in the evenings and is home to Fathoms nightclub, Keys piano bar, and O'Gills Pub. The Quiet Cove pool and adjacent Signals bar are open day and night.
Evening shows
The three main stage shows include Tangled the Musical, Twice Charmed: An Original Twist on the Cinderella Story, and Disney Dreams - An Enchanted Classic. Disney does a great job of creating shows that are entertaining for all ages, and I highly recommend seeing each one. The entertainment is one of my family's favorite things about cruising with Disney.
Quick facts
Built in1998; refurbished in fall 2013
Nearly identical in construction to her sister ship, the Wonder
Holds 2400 passengers and 950 crew members on 11 decks
Standard staterooms range from 184 to 259 square feet and sleep 3 to 5 people
Suites range from 524 to 845 square feet and sleep 5 or 7
Diana Smith is an expert cruiser. She and her family, including her three Disney princesses, have set sail on six Disney cruises. For more, check out Disney Cruise Mom Blog.
Pin to Pinterest & read later