Japan
UNIQUE JAPANESE EATS
KidTripster Teen: My 6 favorite things to eat in Japan
Why go?
Finding the best food in Japan can be equally exciting and daunting, especially if you've never been there. To help, I've come up with my top 6 favorite things to eat in Japan, including a healthy mix of everyday meals and special treats. Know that as a vegetarian, my list will leave out a few obvious crowd favorites in Japanese cuisine, like fresh seafood and world-renowned kobe beef. Make sure to try both of those, if you get the chance.
1/Fresh soba noodles
Noodle restaurants are everywhere in Japan and with good reason! Soba noodles (そば or 蕎麦) are made with buckwheat. When they're prepared fresh and served in a toasty broth with greens and your choice of toppings, they're to die for! A hot bowl of soba noodles is the perfect dinner after a rainy day in Japan. Soba noodles also are commonly served cold, almost like a pasta salad.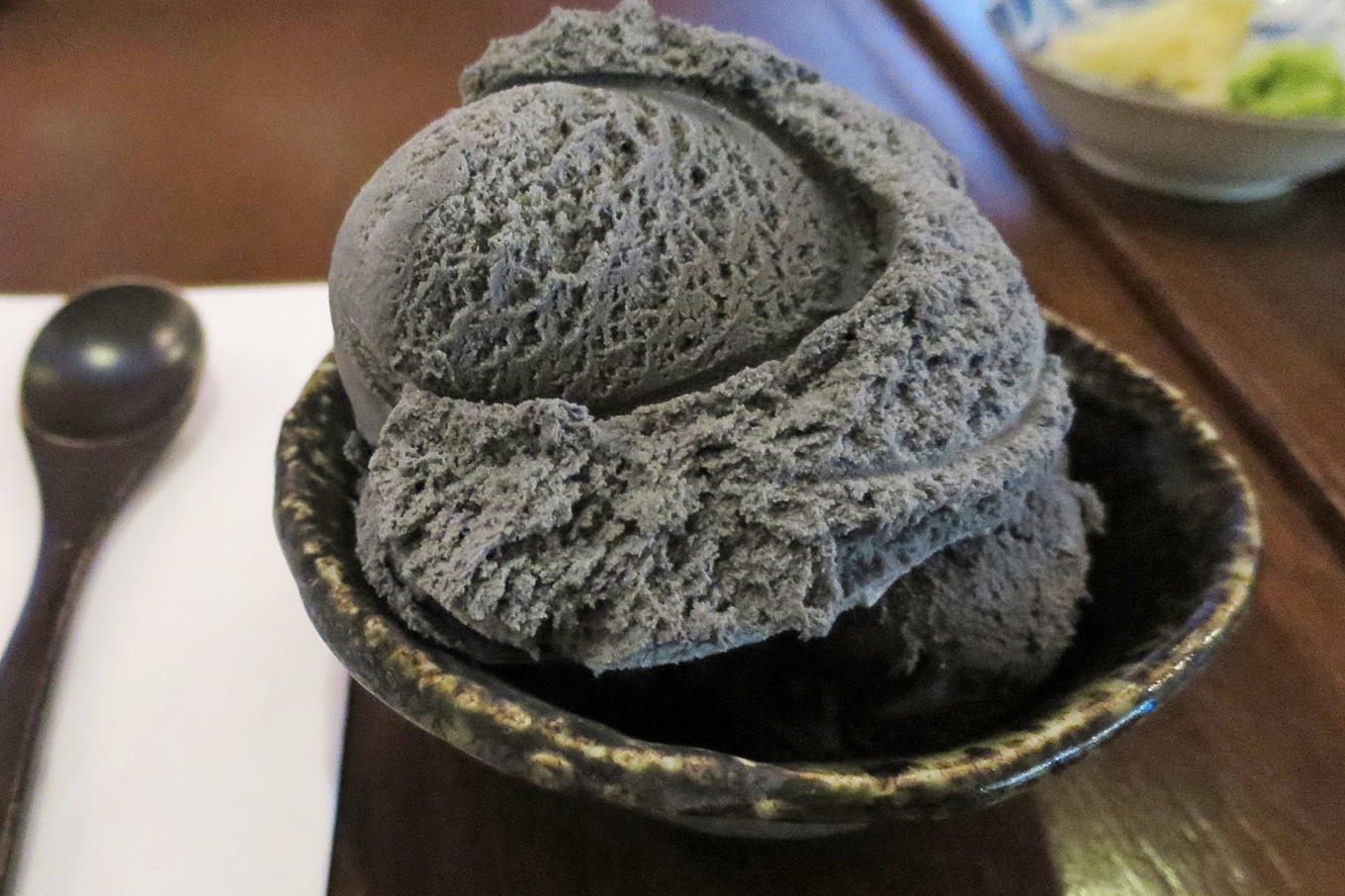 2/Black sesame ice cream
If you're a fan of sweet and savory desserts, you might just fall in love with black sesame ice cream. I definitely did! Known as "kurogoma" (黒ごま) in Japanese, this nutty, sweet, savory treat has a unique grey color that's just as intriguing as it is delicious. Other unique Japanese flavors: plum, wasabi, miso, bitter melon (goya), and squid ink (ika sum)!
3/Tempura
Tempura consists of a variety of foods (commonly shrimp or vegetables) that have been dipped in a batter and deep fried. Often times, these dishes are served with a sweet, warm sauce. It's a good way to assure Mom that you're eating your vegetables!
4/Coffee jelly
Sounds weird, right? This sweet gelatin dessert may surprise you, though. Coffee jelly, served in quite a few coffee shops in Japan including Starbucks, is commonly eaten alongside vanilla ice cream or just cream. This treat is a fun alternative to a cup of coffee in the morning!
5/Onigiri
A classic Japanese lunch food, onigiri is somewhere in between sushi and a sandwich. Usually, onigiri consists of a filling (fish, cooked vegetables or chicken salad) wrapped in a triangular ball of rice. They can also be just rice, sans the filling, and many onigiri come with a sheet of dried seaweed. Onigiri are a satisfying, convenient, delicious option for lunch in Japan, and they're great for on-the-go meals. But read here why you don't want to actually walk while eating in Japan.
KidTripster Tip: If you're ever at a loss for a quick meal in Japan, stopping at a 7-Eleven is actually a really solid option. Unlike 7-Elevens in the U.S., Japanese 7-Elevens carry a wide variety of reasonably healthy, crowd-pleasing, and filling snacks. A couple of my favorites are onigiri and simple steamed edamame.
6/CC Lemon
I have yet to find a part of Japan that isn't dotted with vending machines. From coffee drinks to soda to grapefruit juice to bottled water and everything in between, Japanese vending machines have it all! My friend and I fell in love with one drink, in particular: CC Lemon. CC Lemon is a bit like carbonated, concentrated lemonade. As an added bonus to travelers, this soda has vitamin C added to it (hence the name), which is good for buffing up your immune system!
Tessa Plumb is a high school senior in Portland, Oregon, studying Japanese. She's visited Japan twice - once with her family and once as an exchange student. Her other interests include writing, video editing, and graphic design.
Need help planning at trip to Japan? Our friends at Ciao Bambino! specialize in luxury family travel to bucket-list destinations. Click here to find out more. If you end up booking through Ciao Bambino!, KidTripster gets some coffee money at no additional cost to you. Just wanted you to know!
Pin to Pinterest & read later