Siem Reap, Cambodia
GOLDEN TEMPLE HOTEL
No joke! You may never find a hotel with better, more attentive service... & it's only $70/night!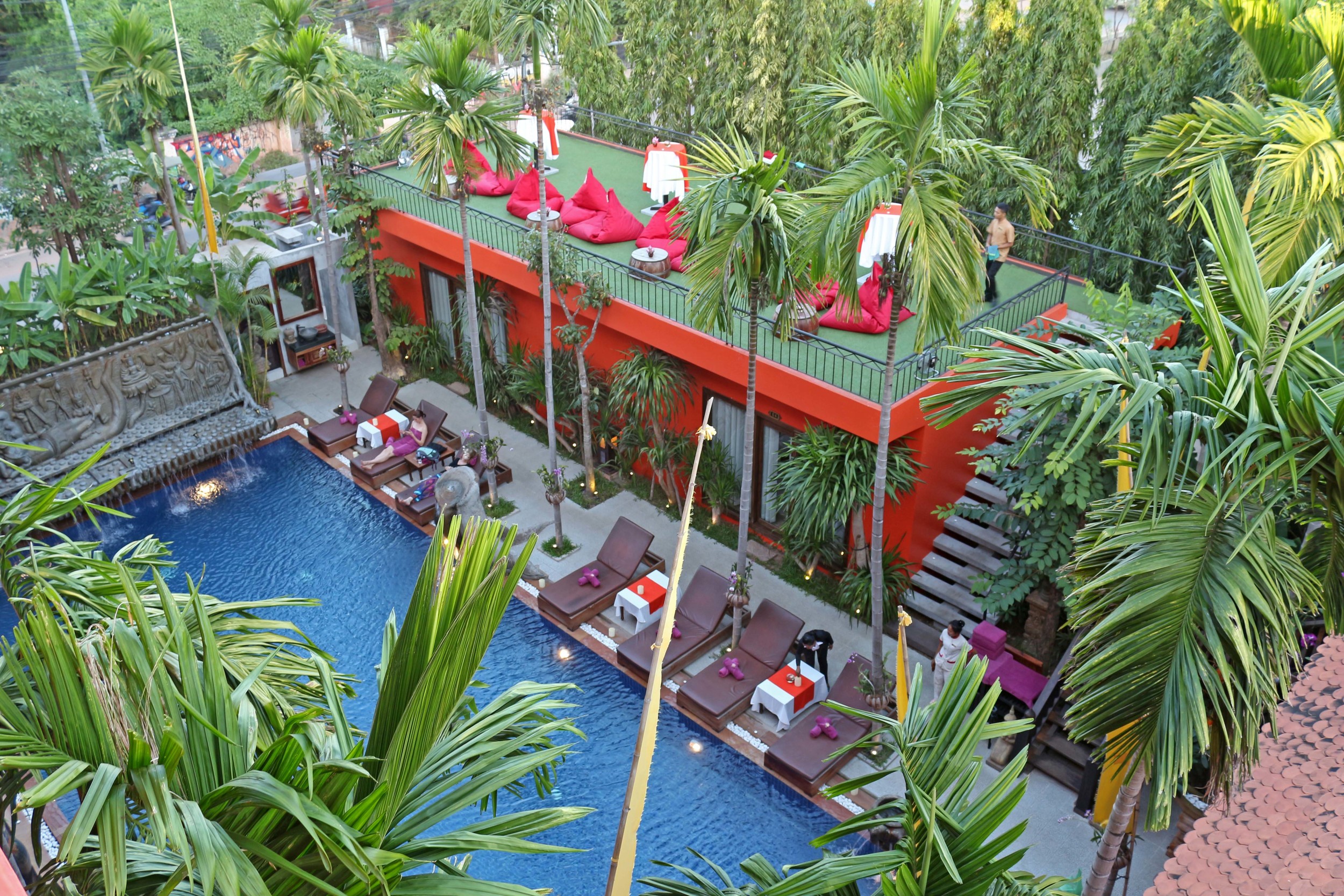 Why go?
Located in the heart of Siem Reap and just a short tuk-tuk ride from the UNESCO World Heritage site of Angkor, Golden Temple Hotel is a superb, family-friendly boutique hotel whose level of service is unbeatable. When first considering a trip to Cambodia, friends recommended this hotel, gushing that it was the best hotel that they had ever stayed at. At the time, I remember thinking that they must not stay at many five-star hotels! Wow, was I ever wrong. It's true. At a mere $70/night, the Golden Temple Hotel even exceeds the attentive service that our family has received at Four Seasons, Fairmont, and Belmond properties around the world.
KidTripster Tip: If you need another reason to stay at Golden Temple, know this: there's no shortage of chain or mega hotels in Siem Reap, but they're often frequented by large tour groups which affect the level of service that they provide.
Where to stay?
When you arrive at the hotel, you're instantly greeted with cold towels and drinks. One of the friendly reception clerks explains all the extras included in your stay and offers to book any excursions for you. The clerks are incredibly knowledgeable and helpful. In your room, you'll find a welcome basket of fruit. When you return back downstairs, you and everyone in your family will be called by name for the rest of your stay.
Don't be put off by the fact that the hotel doesn't have any rooms that can accommodate a family of four. At a rate of $70/night, you can reserve two rooms for less than a single room at many other properties. We were able to get two rooms next to each other; since our boys are older, we had no worries about them having a room to themselves. Truth be told, it was kind of nice. If you have younger children, you'd need to have an adult in each room. While our room did not have a view, you can pay more for one overlooking the pool. Given that we spent so much time at the pool, it really wasn't an issue.
The housekeeping staff here is to be complimented. Rooms are cleaned daily beyond just making the beds and changing the towels. Plus they provide turndown service with treats each night.
KidTripster Tip: If you find that the Golden Temple Hotel is booked, the owners have another property - Golden Temple Residence. While I haven't stayed here, you'll likely find the same level of service and long list of free amenities.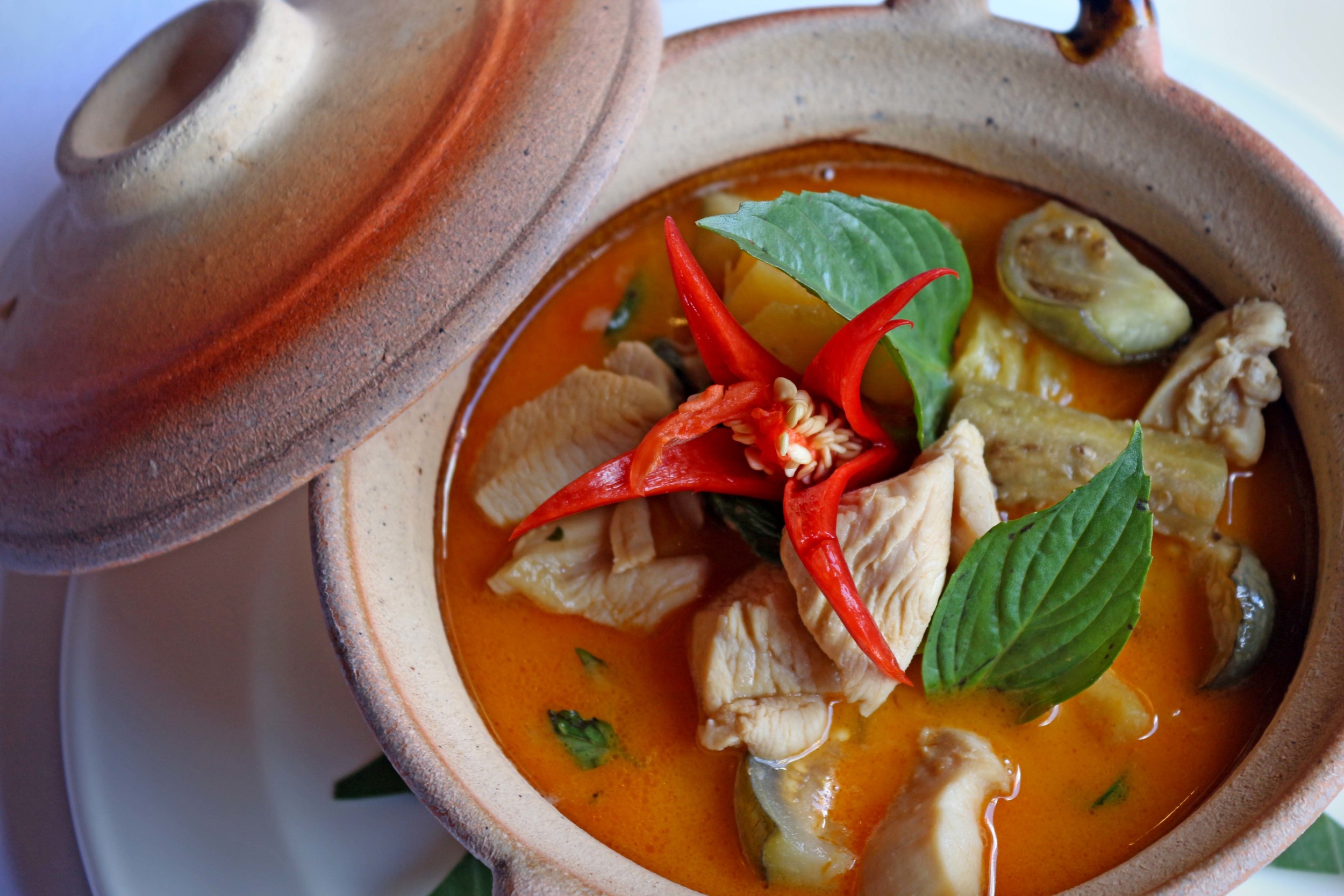 Where to eat?
A complimentary breakfast buffet is served each morning in the lone hotel restaurant overlooking the pool. Or you can order breakfast off the menu. In the afternoon, the staff serves complimentary snacks and tea around the pool. In the evening, there's a one-hour cocktail reception in the Sky Lounge.
But the freebies don't stop there. During your stay, you're treated to a picnic lunch at the temple area with a personal chef and butler service or lunch at the hotel. Plus, you get a complimentary set dinner at the hotel restaurant which specializes in local Khmer cuisine.
The hotel is a ten-minute walk from the center of Siem Reap, where you'll find plenty of other restaurant choices along Pub Alley. In particular, I'd recommend Haven Restaurant which trains and employs underprivileged young adults from orphanages and rural communities and Blue Pumpkin which serves great pastries and coffee.
What to do?
The reception staff organized nearly all our tours, guides, and tuk-tuk drivers without any upcharge. When we left for the morning, they gave us free waters and hand-crafted bottle carriers. When we returned, they were right there with cold towels, asking us about our morning.
The hotel offers free Wi-Fi, or you don't have your devices with you, there are several computers for guest use in the lobby.
Because of the heat, you'll likely spend your afternoons at the pool which is surrounded by lush gardens. Take advantage of your complimentary, one-hour massage at the spa which, again, is included in your room rate. Need further pampering? Additional one-hour massages only cost $7! Want a manicure or pedicure? Just ask, and they'll call in a manicurist for $5.
Why would you stay anywhere else?
Getting there
The hotel provides free pick-up and drop-off at the Siem Reap Airport, bus station or ferry point.
Editor Shellie Bailey-Shah travels the world with her husband and two sons, who loved the Golden Temple Hotel just as much as she did.
Pin to Pinterest & read later