India
KNOW BEFORE YOU GO
KidTripster Teen: 10 Things to know before traveling in India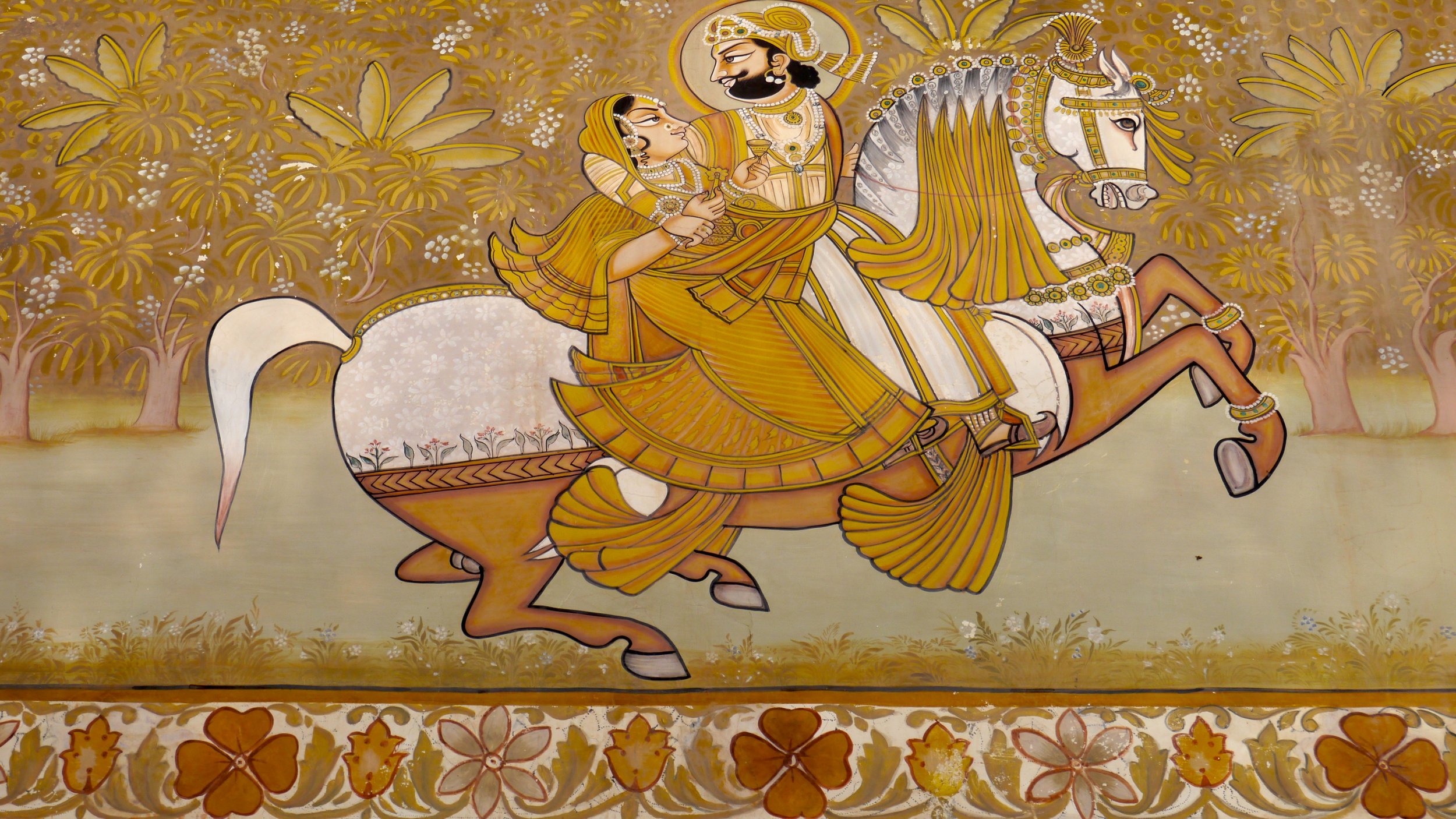 Why go?
India is a vibrant and varied country of more than 1.3 billion people, making it the second most populous behind China. From the Himalayas in the north to the beaches in the south, the people of India speak 22 official languages. The subcontinent is the birthplace to four of the world's major religions - Hinduism, Buddhism, Jainism, and Sikhism; in addition, some Indians practice Islam and Christianity. But despite its vast differences, there are some consistencies across the subcontinent.
KidTripster Tip: Worried about speaking the language? While not everyone speaks English, most do. In my travels, I always was able to find someone who could understand me.
I probably know a little bit more about India than your average teenager. My grandmother and grandfather were born in India, though they live in the United States today. Several of their brothers and sisters and their families live in Mumbai, India's largest city. So it was only a matter of time before I visited my family's ancestral home.
In addition to visiting relatives, my family - my mother, father, younger brother and I - embarked on our India trip as tourists, eager to see the world famous Taj Mahal and stay at some of world's finest hotels. But traveling in India isn't always easy. As my mother says, it's more of an "experience" than a vacation. If I were a parent, I'd probably wait until my kids were teenagers to travel to India. Even then, there are 10 things you should know.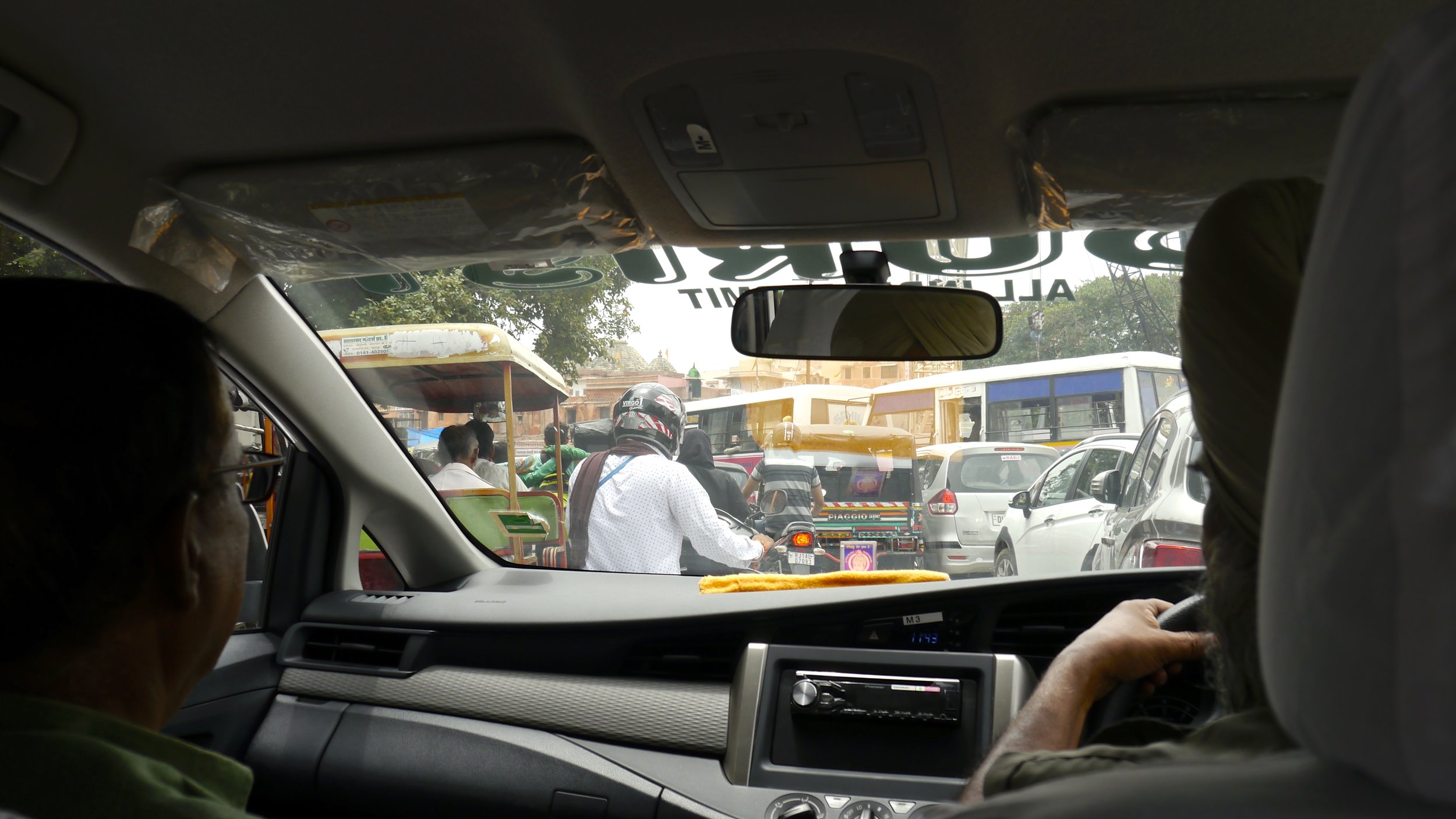 1/Traffic is insane
I've been to other countries - Tanzania, Nepal, Cambodia, and China - were traffic laws were loosely followed. But India is in a class by itself. Yes, cars drive on the opposite side of the road as compared to the United States… or at least most of time. Frankly, I saw cars - and rickshaws and motorcycles and trucks - driving on the wrong side of the road often. If there's even the smallest sliver of space, something with at least two wheels will fill it. And the beeping! Everyone is constantly beeping their horns. In India, it's not considered rude. If you take seriously the signs on the back of the freight trucks that read "Horns please," it's actually encouraged. It's a driver's way of communicating, "hey, I'm about to come within inches of you."
When you visit India, you can't drive nor would you want to. You'll have a driver, whether that's in a hired car, cab or Uber, which is popular in larger cities. But even being a passenger can be a white-knuckle experience, at least at first. After a few days on the road, my family and I actually got accustom to it. And in 11 days of driving, we never saw a single accident. Amazing!
KidTripster Tip: When it's possible to use Uber, it's a good idea because you don't have to have the local currency and don't have to negotiate. Metered cabs will charge more than Uber.
2/Yes, there are cows in the street
Cows are highly respected in the Hindu religion, and as a result, they pretty much wander where they please, including the street. And you won't find beef on any restaurant menu in India. (When we returned to the States, my family went straight to our favorite burger joint for cheeseburgers and chocolate milkshakes!)
But cows aren't the only roadblocks. Oxen pull wagons in the street. Wild camels wander into the road in rural areas. We even passed someone riding an elephant in the middle of a city. You seriously never know what you'll see in India! It's part of the fun, so keep your eyes open.
3/You better like Indian food
I love Indian food, and even though I ate at some outstanding restaurants in India, I still think my grandma makes the best Indian dishes. I like my food pretty spicy, as most Indians do, but it's easy enough to ask the waiters at restaurants to go light on the heat if you have a palate like my mom or brother.
My brother eats Indian food, but I wouldn't say it's his favorite. And by the end of the trip, he was sick of it. You can find non-Indian food at hotel restaurants, but I'll be honest, it's not very good. The one exception is breakfast. All of the restaurants that we stayed at had a very good breakfast buffet or made-to-order menu with familiar favorites like waffles, French toast, and omelettes. So if you're like my brother, eat a big breakfast.
KidTripster Tip: The Indian food on the Indian airlines… not so good. Bring snacks.
Photo courtesy: The Leela Palace New Delhi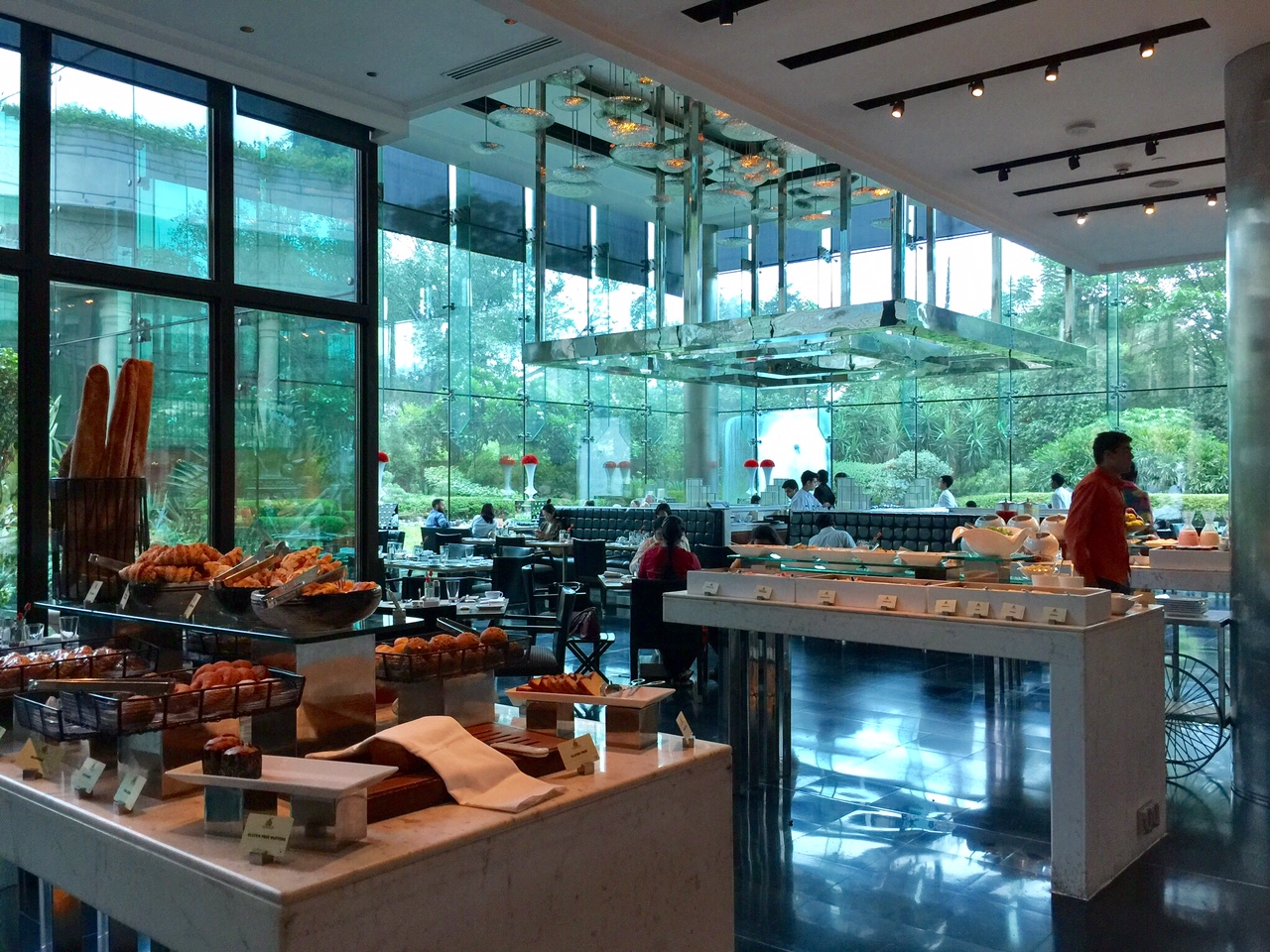 4/Eat at hotel restaurants
My family and I have traveled all over the world. Our trip to India was the first time that we ate all our meals exclusively at our hotels (with the exception of two meals at our family's house). It's certainly not because of a lack of restaurants or food stalls; there seems to be one every couple of feet. But sanitation and water quality are not consistent. You really don't want to be sick on vacation. In India, it's better to play it safe.
KidTripster Tip: Bring powdered Gatorade with you to India. If you do get sick, you'll need it- plus bottled water - to rehydrate.
5/Drink only bottled water
Do not drink the water anywhere under any circumstances. At every hotel that we stayed at, complimentary bottles of water were provided. Most high-end hotels have some kind of filtered water coming out of the tap. I did use it to rinse my mouth after brushing my teeth, but I didn't swallow it.
It's also a good idea to always ask the wait staff at the hotel restaurant if filtered water was used to wash vegetables or to make coffee.
6/Get used to wearing flowers
At several of the hotels that we visited, the staff would greet us with flower garlands that they'd drape around our necks. They'd also place a dot of red pigment, called a tikka, on our forehead. Both gestures are meant to welcome guests. I'll admit that I wasn't wild about the tikkas and the flower leis, but my mom seemed to like them. It's best to just go with the flow on this one.
7/Dress modestly
In general, Indians are pretty modest people. You won't see women wearing short skirts, or even shorts for that matter. As tourists, women can wear shorts and skirts, but it's best to wear them at a longer length out of respect for Indian customs. Also, you'll want to wear long pants or full-length skirts at religious sites; also women should cover their shoulders.
That being said, I did see English tourists at the Taj Mahal (which is technically a religious site) wearing short skirts, and they weren't turned away.
8/Staying connected
Every hotel that we stayed at had WiFi. There was just one hotel where the WiFi really slowed down at night, presumably when lots of guests were online.
KidTripster Tip: Make sure to bring a universal adapter with you. India operates on 230V; there's usually two or three different plugs incorporated into one socket.
9/No toilet paper
Ok, there is toilet paper in hotel bathrooms, but most public restrooms don't have any. Or in some cases (like at rest areas), there'll be someone in the bathroom to hand your toilet paper who'd like a little money in return. My mom made a habit of carrying a small package of tissues in her pocket, no matter where she went.
Also, know that some toilets don't have seats; these squat toilets consist of a toilet pan or bowl at floor level.
KidTripster Tip: Carry hand sanitizer along with those tissues.
10/World-class hotels with service to match
I have to say that India has some of the best hotels that I've ever stayed at. Many of them were former palaces or royal retreats. But what really differentiates these 5-star properties from others is the service. Indian hospitality can be really phenomenal!
Nathan Shah is a senior in high school from Portland, Oregon. He's traveled to six continents and is still holding out hope of visiting to Antarctica.
Pin to Pinterest & read more