London, England
TOP 10 EATS
Best places for families to dine in this city known for expensive & famous restaurants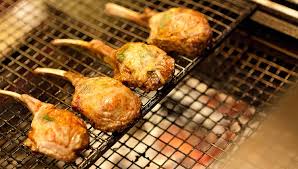 Why go?
London can be a pricey city to eat out. After all, it's home to some of the most renowned restaurants in the world. I've suggested a few of them here, in case you're looking to experience a once-in-a-lifetime meal. But if you know where to go, it's possible to find both affordable and family-friendly options in London Central, as well.
1/Giraffe
Various locations
Giraffe is a chain in the U.K. and Dubai, but it's a good one that's ideally suited to families. The menu is simple and fresh with kids' selections beyond the norm: banana and blueberry compote pancakes, open face omelettes, buttermilk chicken schnitzel, plus pasta and burgers. The staff is especially warm and welcoming to families. Wait times are rarely more than 20 minutes. $$
2/Icco Pizza
46 Goodge St. (Tube station: Goodge St., near British Museum)
Billing itself as "London's Most Authentic Italian Pizza," it really is. Icco Pizza serves up pies - hot, fresh, and on the cheap by Central London standards. There's plenty of combinations, something to satisfy everyone, including vegans. It also serves yummy smoothies which are worth the trip alone. Seating is limited. $
3/Wagamama
Various locations
Inspired by fast-paced, Japanese ramen bars, Wagamama is just the right speed for families who don't want to wait. This is Japanese soul food - ramen, teppanyaki, and curries. The restaurant caters to smaller appetites, too, with its kids' mini-dishes: chicken yak soba, yasai ramen, and more. And try the fresh juices! $$
4/Gourmet Burger Kitchen
Various locations
Gourmet Burger Kitchen (GBK) serves up big burgers, shoestring french fries, and dreamy milkshakes. Little ones keep busy with coloring sheets and word searches while you wait. $$
Byron (various locations) only serves what it calls "proper hamburgers," made from four cuts of properly-sourced British beef and served on a squishy bun with a pickle on the side. It, too, has killer shakes, plus adult-only concoctions with bourbon, spiced rum or Baileys. $$
5/Patara-Soho
15 Greek St. (Tube station: Tottenham Ct. Rd., near Theater District)
If you're looking for the best Thai food in London - perhaps the best outside of Thailand - you'll find it at Patara-Soho, the flagship location of the Patara restaurants. The chefs, all trained in Thailand, create classics with a modern twist. If you have a hearty appetite, consider the signature banquet meal that includes flower dumplings, chicken with sweet basil green curry, and dark chocolate pudding with raspberry sauce, just to name a few dishes! Yes, this meal is expensive, but it's likely one of the best that you'll ever have. I strongly suggest making a reservation; better suited to families with older children. $$$
If you're looking for a more affordable but still tasty Thai option, head to Busaba Eathai (various locations). The family-friendly chain has several locations in London. Families share large communal tables with other patrons. $$
6/Amaya
Halkin Arcade, Motcomb St. (Tube station: Knightsbridge, near southeast corner of Hyde Park)
London is one of the best places in the world to eat Indian cuisine. Michelin-starred Amaya is a high-end restaurant that serves nouveau Indian dishes. I'd recommend coming for lunch when children of all ages are welcome. For dinner, the restaurant doesn't allow children under three, and families with children (3 to 10) must be seated no later than 6:30 p.m. $$$
7/Bourough Market
8 Southwark St. (Tube station: London Bridge, near south end of London Bridge)
Borough Market is London's most renowned, and yes, crowded food market. It's also a great place to grab an affordable lunch any day of the week except Sunday. With so many choices, everyone in your family, including your vegetarians, will find a favorite. $
Or to avoid the crowds, head to the food carts behind Southbank Centre near Waterloo Bridge on the weekends instead.
8/Pret A Manger
Various locations
Pret A Manger is another place for a quick, inexpensive lunch. Order fresh sandwiches, wraps, soups, and salads to eat in or to go. Just be sure to order your food for '"take away;" otherwise, you'll be charged an extra fee for table seating. Same thing goes when ordering coffee. $
9/Candella Tea Room
34 Kensington Church St. (Tube station: High St. Kensington, near Kensington Palace)
If you're looking to experience a traditional afternoon English tea (outside of a posh hotel), this is the spot for you. A secret among locals, Candella is cozy (ok, cramped), so you may have to wait for a table here; outdoor seating is available in summer. Afternoon tea includes a pot, fresh tea sandwiches, and two warm scones with strawberry jam and clotted cream for about $23. If you'd prefer, choose a slice of cake. $$
The Cafe at St. Paul's Cathedral is another favorite spot for tea and Victoria sponge cake. Located inside the crypt, it's worth searching for on the north side of the church. There's no view here except to eye the cakes and sweets, but it's a great place to loiter if you have sore feet. (Note: there's no cell service in the crypt.) $
If you rather have gelato than cake, head to Snowflake Luxury Gelato (42-44 Thurloe St.), north of Hyde Park. Yum!
Looking for our KidTripster Teen's take? Read her 5 Favorite Spots for Tea Time in London.
10/Pronto a Mangia
11 Buckingham Palace Rd. (Tube station: St. Jame's Park, near Buckingham Palace)
Given its prime location near Buckingham Palace and across the street from the Royal Mews (stables), Pronto a Mangia is surprisingly affordable. The friendly staff serves up both Italian and English specialties. You can sit down to a proper English breakfast or like us, grab sandwiches to go. The cornish pasty that I ordered was delicious. Oh, and it serves really good coffee, too. $
Other spots for good coffee: Apostrophe, Costa Coffee and Caffè Nero (order the Chocolate Milano).
For Top 10 Plays in London, click here.
For Top 10 Stays in London, click here.
If you're a fan of celebrity chef Gordon Ramsey (Masterchef, Masterchef Junior, Hell's Kitchen, Kitchen Nightmares) like editor Shellie Bailey-Shah and her family, she says add his restaurant, Maze Grill, to your list. While pricey, it's the most family-friendly of his lot in London.
Pin to Pinterest & read later