Tanzania, Africa
GOING ON SAFARI
11 considerations when planning a family safari in Tanzania
Why go?
Going on an African safari is a once-in-a-lifetime experience. And while you can book a safari in several countries, I think that Tanzania in eastern Africa is one of the better options. Home to both the Ngorongoro Crater and the Serengeti National Park, Tanzania boasts amazing wildlife viewing. However, this trip is not for everyone.
Here are 11 things to consider when planning a safari in Tanzania.
1/Do your research before arriving
Typically accessed through either Nairobi, Kenya or Dar es Salaam, Tanzania, Arusha is the jumping off point for Tanzania's northern safari circuit. It's possible to book a trip with one of dozens of safari companies once you arrive, but I advise against that.
Do your research and book in advance. Your chosen safari company should be a member of TATO (Tanzanian Association of Tour Operators).
Study the possible itineraries and be clear on the cost of the safari and what it includes. Ask about the types of vehicles that the company uses. Inquire about insurance and medical evacuation procedures.
My family and I had a wonderful experience with Duma Explorer. The American owner even met us at our hotel at the end of the trip, just to make sure everything had gone smoothly.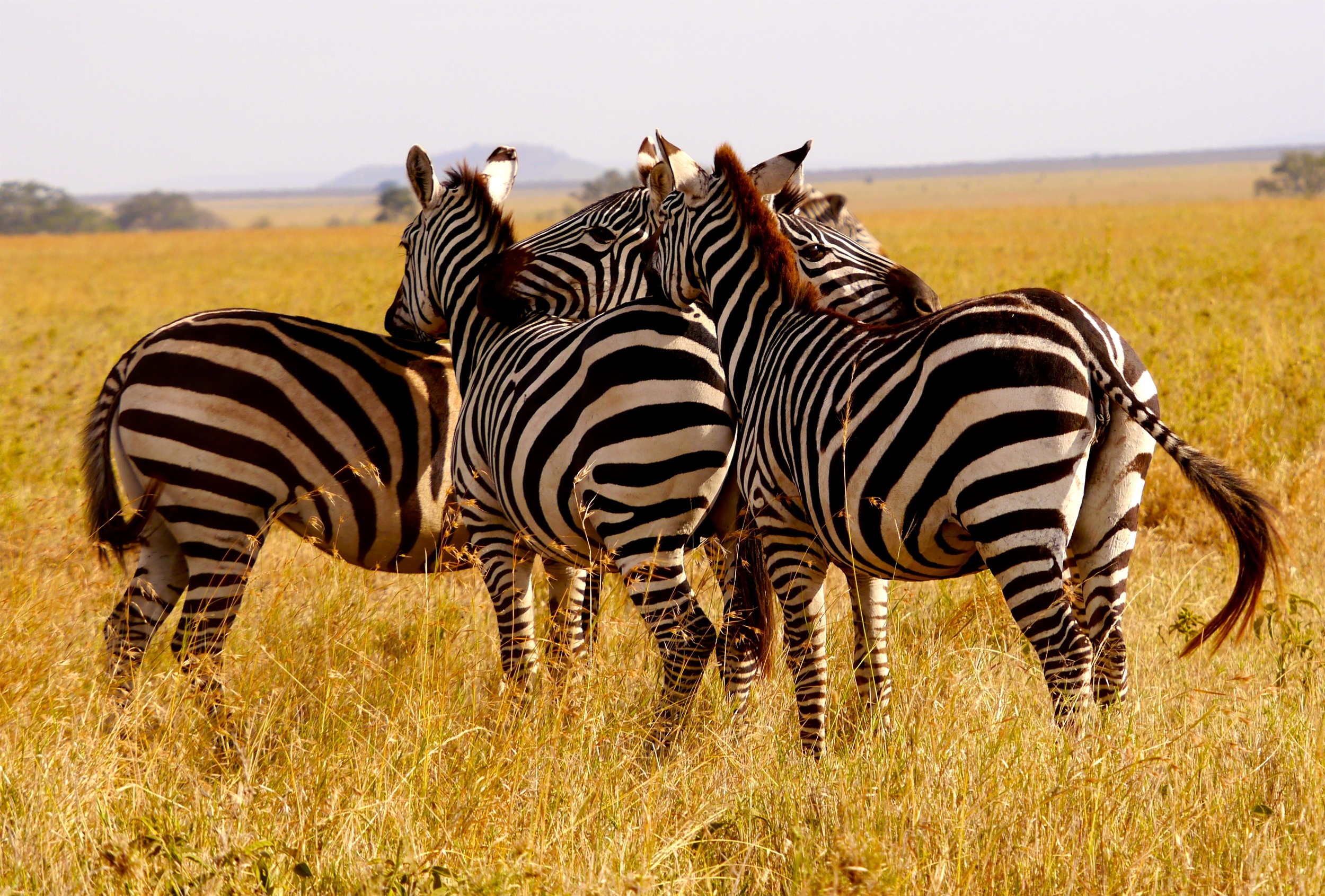 2/Be open to traveling with strangers
Often when you're booking a safari, you're booking a private tour. This is especially true if you've worked with the provider to customize an specific itinerary. Even so, ask the provider to open up your trip to other travelers. The more people on your tour, the less expensive the trip will be per person. We traveled with an Irish couple on their honeymoon. I'm not sure how they felt about traveling with a mom and two boys, but I'm pretty sure that my kids were better behaved with them there!
3/Be prepared for extremely long drives
Your safari will include driving days, sometimes up to seven or eight hours. Nearly all the safari companies travel in eight-passenger Toyota Land Cruisers or Land Rovers. Just five minutes on the road will demonstrate why. I use the word "road" loosely. It's more of a dusty, stone-carpeted, teeth-chattering path; the deeper you get, the worse it becomes. I acquired a new-found admiration for the suspension systems on these vehicles. I joked at the beginning of the trip that it would be a miracle if we didn't blow a tire. We blew two.
4/Rethink bringing young kids on safari
It seems like a no-brainer: animals… kids… why not! While it's true that your young children would love the incredible wildlife, there are some real logistics to consider. As I mentioned, there's a lot of time in the vehicle on safari - not just getting to the parks but also while in the parks. The game drives – usually one in the morning and one in the late afternoon – typically last three hours. It's hard on young children; my 10-year old even fell asleep on a few drives. For this reason, I wouldn't suggest taking a child younger than 9- or 10-years old.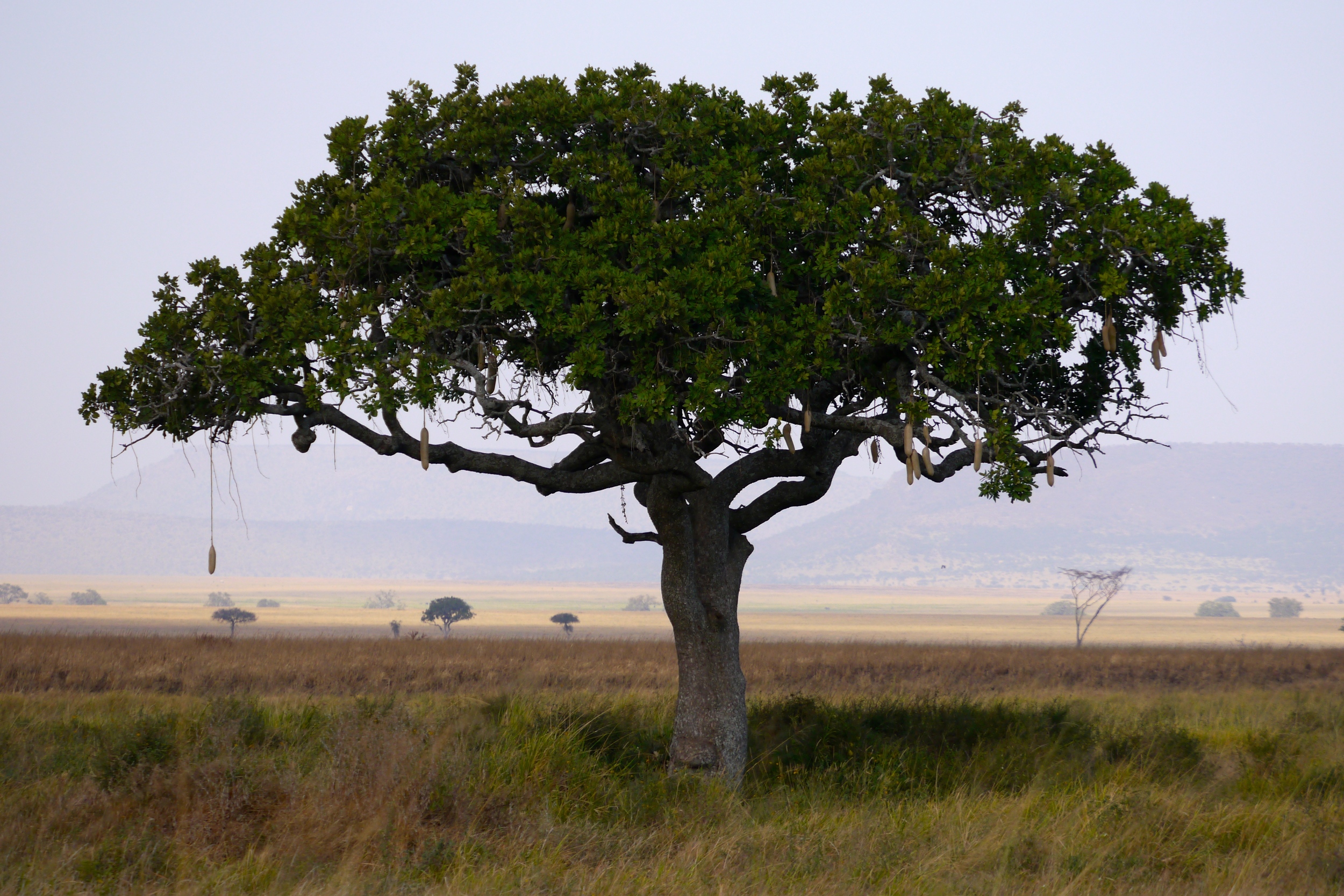 5/Fly directly to the Serengeti
If your budget allows, fly to the Serengeti directly. There's a landing strip in the national park. It isn't cheap, but it will save you a tremendous amount of time on the road.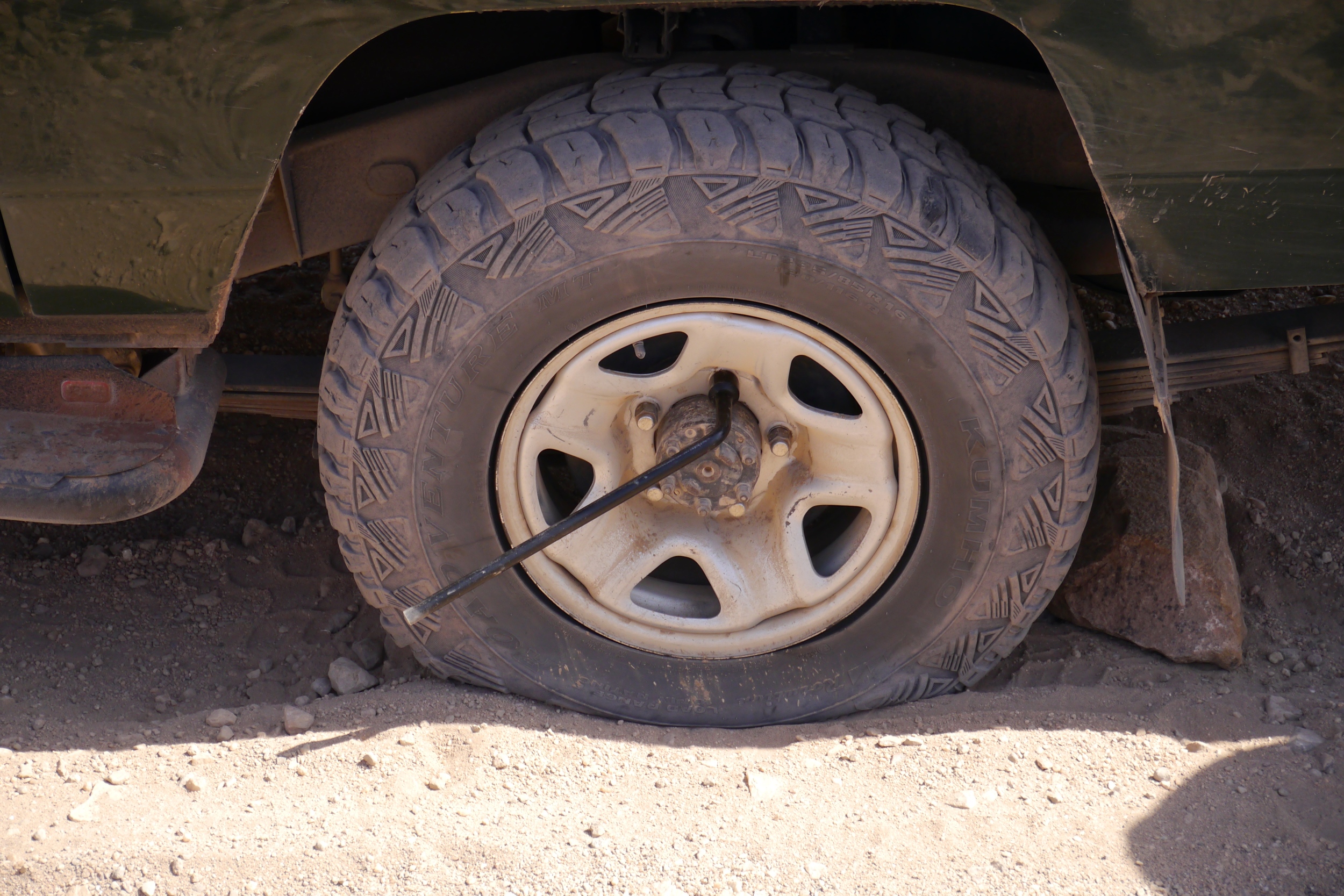 6/Don't drive yourself
You'd be pretty foolish to drive yourself in the Serengeti or the Ngorongoro Crater, yet we did see some foreigners doing just that. The roads are extremely rough; you will likely break down at some point. Plus, it's very difficult to navigate the area because of the lack of signage; every Acacia tree looks like the every other Acacia tree. Instead hire a safari company with an experienced driver. These guides are experts on finding the wildlife that you came to see.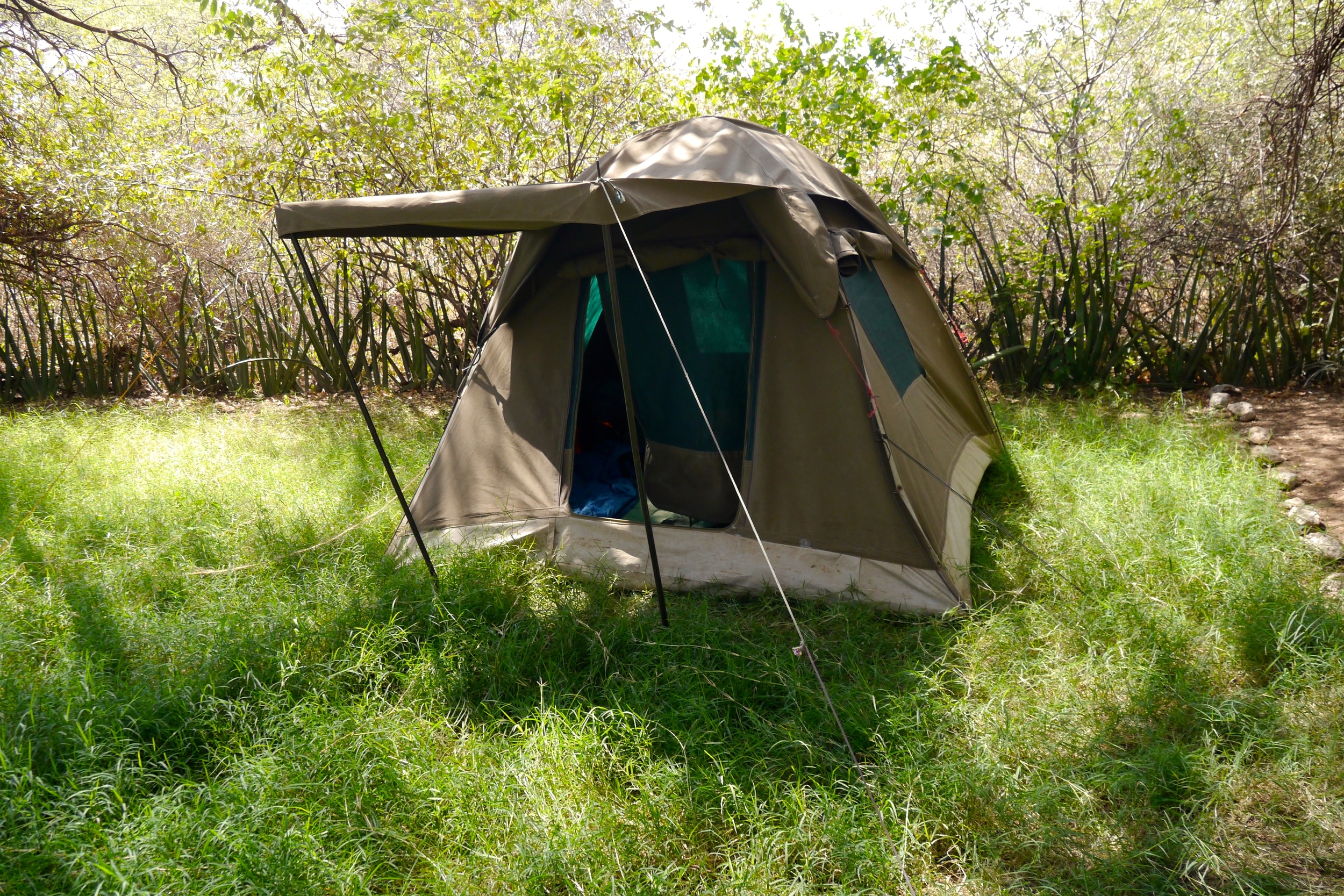 7/If camping, be prepared to rough it
One way to make an African safari more affordable is to book a camping safari. Be prepared. These campgrounds are no KOA. You'll likely be staying in canvas tents on pads, not cots. During the day. it's oppressively hot inside the tent; at night, it's incredibly cold. Some of the bathrooms (again using this term loosely) have no running water. At one campground, we had a bucket of water brought from a nearby spring for hand washing and toilet flushing. At another campground, we had only cold water. After four days of sunscreen and intensive DEET insect repellent layered on your skin (there's a real Malaria risk here), you'll be willing to take a cold shower. For me, the worst part was being held hostage in the tent from sunset to sunrise (with no bathroom breaks), as you're strongly advised not to leave your tent after dark because of roaming animals. Honestly, if I had to do it again, I'd pony up the extra money and stay in lodges - this advice from an experience Cub Scout mom, who's been on more campouts that I can count.
8/Invest in a quality camera
Yes, on safari, you will get close to animals: elephants, leopards, zebras, hippos, giraffes, and lions… but not that close. Don't blow your opportunity for some great photos by not being properly equipped. You'll want to bring a high-quality, digital camera with the longest lens that you can afford. It's also a good idea to bring extra batteries, a battery charger, and a laptop or tablet to download photos as you go.
9/Seek out a genuine tribal experience
While the extraordinary wildlife viewing brought you to Africa, it will be a tribal experience that you'll remember the most. Here's where good safari companies are separated from great ones. Find an operator that offers a genuine experience as opposed to a roadside stop to walk through a hut and buy trinkets. With Duma Explorer, we spent one morning hunting with Hadzabe tribe near Lake Eyasi. It was one of the most memorable experiences on our 72-day trip around the world. Read more here.
10/Consider going vegetarian
We requested a vegetarian menu on our safari. The Irish couple traveling with us did eat meat and had no problems. But the fact is that refrigeration doesn't really exist on a camping safari. I preferred for our family to go meatless for a week rather than risk my kids' health.
11/Go with the flow
Embrace the African experience. We always felt well cared for and safe on safari. Our guide, Malles, was incredibly knowledgable about the animals and deserves a medal for driving under extreme conditions. Our cook, Gideon, too, was very conscientious. The food that he prepared in his makeshift kitchen with nothing more than a portable kerosene burner was simple but very tasty. As part of the experience, I chose to overlook the fact that he washed the dishes with cold water in the same tub that he later washed his own laundry. We never got sick; no one died.
Editor Shellie Bailey-Shah traveled in Tanzania with her two sons as part of a 72-day trip around the world.
Need help planning at trip to Tanzania? Our friends at Ciao Bambino! specialize in luxury family travel to bucket-list destinations. Click here to find out more. If you end up booking through Ciao Bambino!, KidTripster gets some coffee money at no additional cost to you. Just wanted you to know!
Pin to Pinterest & read later