Cambodia
SIEM REAP
Besides the Angkor temples, 3 must-dos for families visiting Siem Reap
Why go?
While the temples of Angkor most likely brought your family to Siem Reap, you'll quickly discover that the city has much more to offer. If possible, plan to spend five days here taking in as much Cambodian culture as possible.
1/Kampong Phluk & the Flooded Forest
Take a longboat to the floating village of Kampong Phluk and the Flooded Forest. During the dry season, the Mekong River flows south to the South China Sea. But at the end of October, the Mekong collects melted snow from the Himalayas as well as heavy monsoon rains from five countries and then swells massively. The extra volume actually forces the Mekong to reverse its course and flow upstream!
Near Siem Reap, the Tonlé Sap Lake absorbs the extra water, growing from approximately three feet deep with an area of 1677-square miles to 30 feet deep and 9941 square miles!
As you might imagine, this event drastically changes the landscape of the surrounding communities. Villages – homes, schools, stores – are built on stilts to accommodate the floodwaters; everything is done by boat. Why would people live under these conditions? Fish… and lots of them. In fact, the Tonlé Sap is one of the world's largest freshwater fisheries. For many poor Cambodians, fish and fish paste are their only sources of protein. Watch and you'll see children floating in metal basins, fishing with string.
Ask your hotel to arrange a tuk-tuk driver who will take you to the eco-tourism office about an hour away. Entrance fee: $25… or is it? This is one of those places that establishes the price based on who shows up at the window. Negotiate.
At the docks, you'll board a long boat and then take a slow cruise to Kampong Phluk and into Tonlé Sap. You'll stop at a restaurant dock, where you can board a wooden canoe for a 15-minute float through the Flooded Forest. Cost: $5/boat. Is it all a tourist trap? Maybe, but our family appreciated the glimpse into how of the people, especially the children of Kampong Phluk, live. The whole trip takes about four hours, so it's not ideal for young kids.
My sons' favorite part: driving the longboat solo.
2/Artisans Angkor
Artisans Angkor works to revive ancient Khmer arts and crafts while improving the lives of thousands of people living in rural areas. From the main showroom in Siem Reap, take a free shuttle to the Angkor Silk Farm about 20 minutes outside of town. (Departs daily at 9:30 a.m. and 1:30 p.m.; book online) You'll see the process of making silk from silkworm harvesting to finished fabric; it's absolutely mind-blowing. You'll never balk at the price of handmade silk again.
When you return, walk through the other workshops for stone and wood carving, lacquering, silver plating, and silk painting to see artists at work. We have a beautiful lacquer piece from Artisans Angkor that hangs proudly in our home.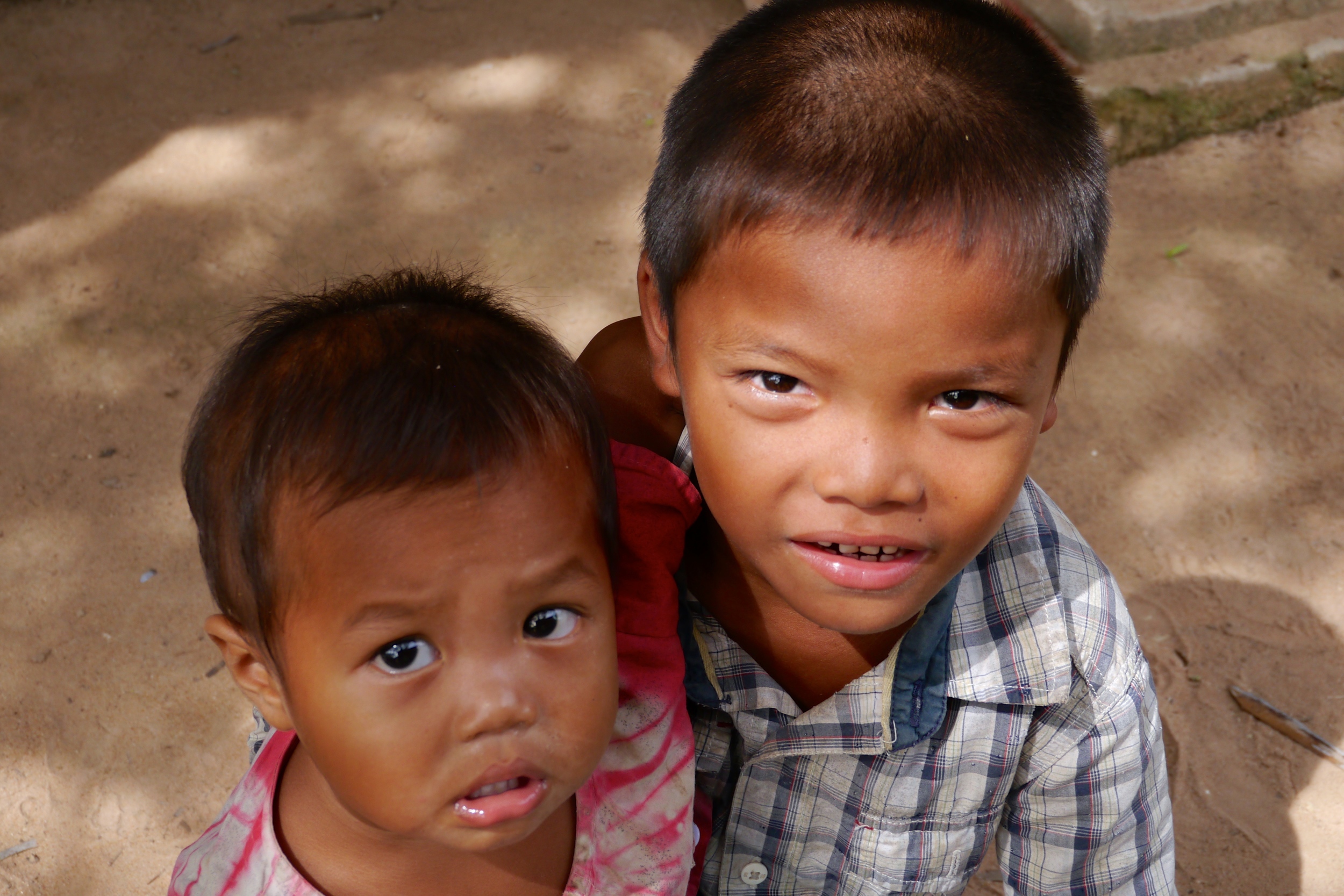 3/Day-in-the-life experience
You don't have to travel far from the five-star hotels of Siem Reap to find Cambodians struggling to survive. With a guide and driver from Beyond Unique Experiences, spend the day helping an impoverished family in the village of Kompheim. Our host family had four children and lived in a stilted two-bedroom hut. We helped to make palm leaf panels for the family's home, prepared a meal for them, and planted trees to yield fruit in the coming years. Beyond Unique Experiences does good work in this community, and your family will find the experience both memorable and meaningful. Cost: $42/person; discounts available for kids. Click here to read more.
Editor Shellie Bailey-Shah travels the world with her husband and two sons. To see her temple recommendations for Angkor, click here.
Pin to Pinterest & read later