California
A UNIVERSAL STUDIOS HOLLYWOOD HOLIDAY
9 Ways to successfully navigate the holiday crowds at Universal Studios Hollywood
Why go?
It's the most wonderful - and crowded - time of the year at Universal Studios Hollywood. We've got some tips to help make your trip to L.A.'s premier theme park far less grinchy.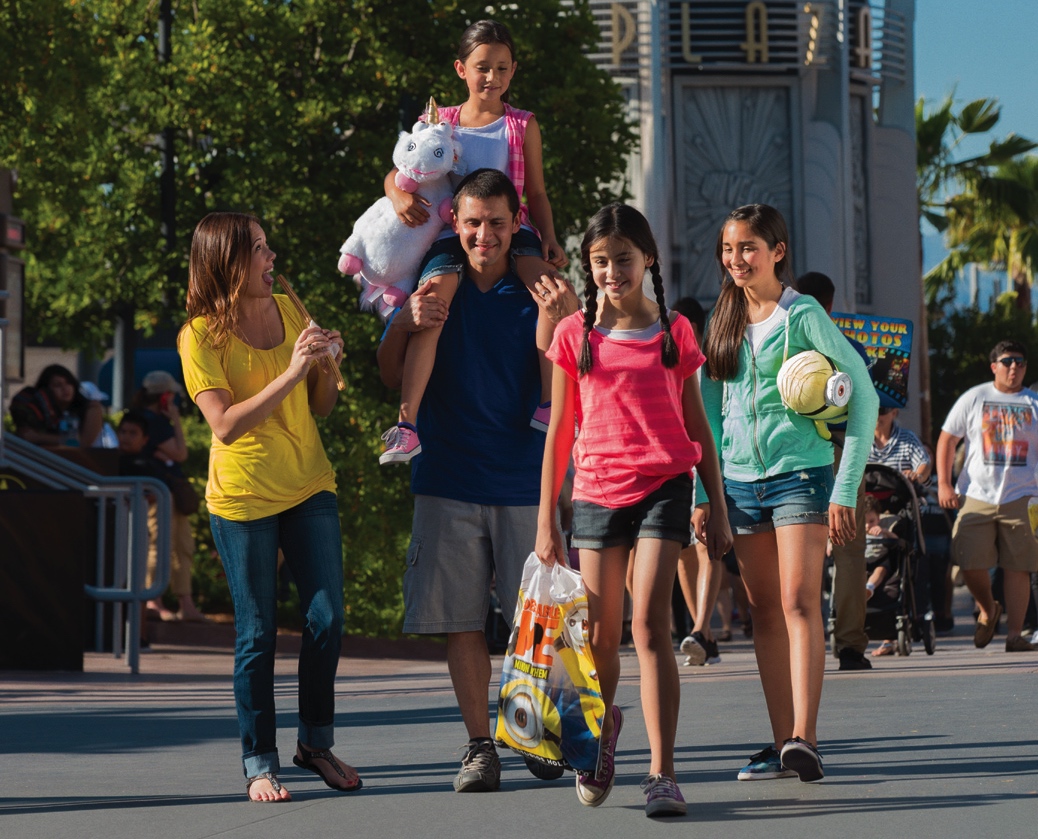 1/Plan your visit on a slower day
If you're flexible on dates, check out this crowd calendar online before buying your tickets. Universal Studios tends to be very busy at the end of the year, no matter what day you're going, but a crowd calendar will give you a pretty good estimate based on past attendance.
2/Feel like a Hollywood celebrity & skip the lines
Make the most of your visit by skipping all the lines with a Front of Line (FOL) ticket. It'll bump you ahead of the people who've waited 45 or even 90 minutes in line for all of the park's attractions and shows. Just look for the big Gate A sign at any ride entrance, and you'll quickly be on your way to the best seats.
Getting that superstar treatment does come at a cost, though. Prices for FOL tickets are based on that day's park volume and can run almost double the price of regular admission. It's best to buy your tickets online in advance.
KidTripster Tip: Universal Studios Hollywood also offers the VIP Experience, which gets you breakfast, backlot tours, valet parking, and a few other extras that will make your trip extra special. Be prepared for a hefty price: 1-day general admission tickets can cost $105/person, but the VIP Experience ticket will set you back $329/person.
3/Split up & save time
If you don't want to pay extra to get in the front of all the lines, consider splitting up your group and head to the Single Rider Line. You can save time as a single rider at four attractions: Harry Potter and the Forbidden Journey, Jurassic Park: The Ride, Revenge of the Mummy: The Ride, and Transformers: The Ride 3D.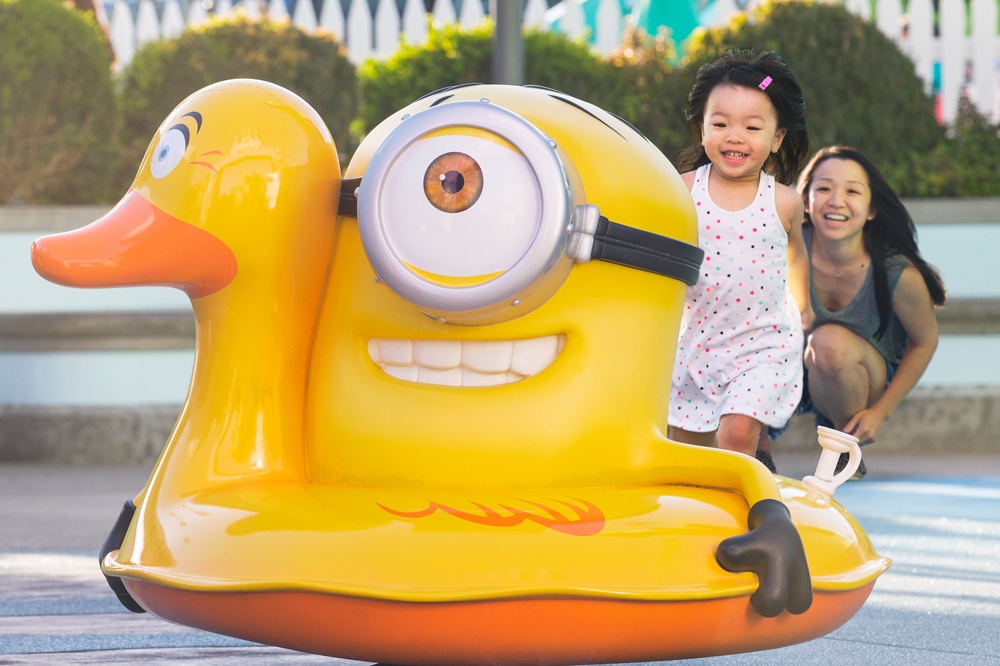 4/Arrive before everyone else
There are regular hours for the park, and then there are early entry hours which get you into Universal Studios Hollywood an hour before everyone else. You can get early access if you purchase your tickets online through the park's website, if you buy a VIP Package or if you buy tickets via a Preferred Hotel Package.
5/Plan ahead
Once you get your tickets, check out a map of the park and plan where you'd like to hit up first. You can expect long lines at the big roller coasters: Harry Potter and the Forbidden Journey, Jurassic Park: The Ride, Revenge of the Mummy: The Ride, and Transformers: The Ride 3D. You also can expect long lines at the Despicable Me: Minion Mayhem 3D ride and The Walking Dead attraction. During the holiday season, you'll also have a long line waiting to take a picture with the Grinch.
KidTripster Tip: If you're there when the gates open, you'll see people making a mad dash to their favorite rides. Yes, they run! If you've got older kids, you may want to join them. Just make sure that you've mapped the route in advance.
KidTripster Tip: Download the free Universal Studios Hollywood app. It shows you interactive maps, wait times, show times, and more. Plus, you can enjoy free WiFi powered by XFINITY.
6/Grab pictures with the stars
Lines are typically long waiting to get holiday pictures with the Grinch. His faithful buddy, Max, is nearby, awaiting pictures with shorter lines. You'll also notice some stars walking among the crowd. Be sure to stop Lucille Ball, Marilyn Monroe, and Back to the Future's Doc Brown for a photo.
7/Bring the Christmas magic with you
Step up your visit to The Wizarding World of Harry Potter a notch by purchasing an interactive wand online before you arrive. All around Hogsmeade, you'll find spots where you can become an expert at casting spells. Markers on the ground outside shop windows explain what motion and words you need to say to raise items, spin cakes, and open boxes. You can purchase the wand online at the Universal Studios Orlando Resort store. The wand will work at the theme parks in both Orlando and Hollywood.
If you don't have time to buy the wand in advance, you can always buy one at the park from Ollivander's, just like the real wizards on their way to Hogwarts.
8/Skip the long lines at Ollivanders
If you don't want to wait 45 minutes to get into Ollivanders store for a personalized wand (Front of Line tickets won't work here), you can hit up the wand stand near Filch's Emporium of Confiscated Goods. There are over 40 wands to choose from. There's practically no wait, and you can buy an interactive wand that looks just like the one used by your favorite character from the Harry Potter stories.
Note: Ollivander's originals - wands that are recommended for you by an employee who performs an assessment based on your birthday or personality - are not available at the stand.
9/Take the Studio Tour early
The Studio Tour closes earlier than the park, so make sure you get there in time. The tour takes an hour, so the journey is a good time to take a break from all the walking. It's no time to take a snooze though, as Jaws and King Kong will be sure to wake you up!
Read our top 5 reasons for visiting Universal Studios Hollywood during the holidays.
For more on Universal Studios Hollywood, including the best spots for families to eat and stay, click here.
For an insider's guide to the must-dos at the Wizarding World of Harry Potter, read here.
Tamara Duricka Johnson is a Los Angeles-based journalist and author. Always up for an adventure, Tamara met her husband while tackling a self-induced dating challenge: a month packed with first dates while exploring New York City's best sites. You can read all about it in her award-winning memoir, "31 Dates in 31 Days." These days, she's a master multitasker, wrangling two kids with one hand while typing with other.
This writer received complimentary admission for the purpose of this review. However, all opinions expressed are solely her own.
Pin to Pinterest & read later