At sea
CRUISE TIPPING
8 Things you need to know about gratuities on Disney Cruise Line
So that you're not surprised...
It's no secret that Disney cruises can be on the pricey side. (Want some tips on saving money? Click here.) But what you may not know is just how much you're expected to pay in gratuities. So that there's no surprises, I've broken it all down for you.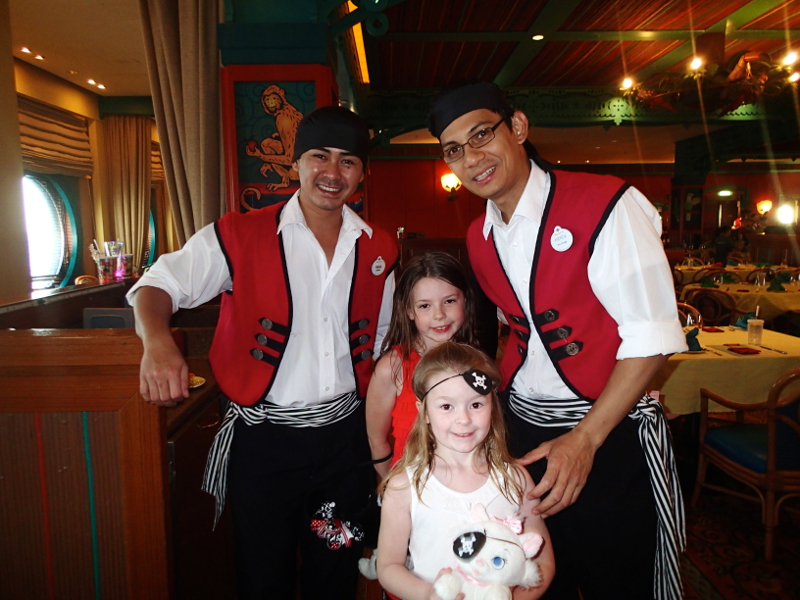 1/Main tips charged automatically
There are four main tipped positions: your dining room server, dining room assistant server, dining room head server, and stateroom host. The same serving team moves with your family to various dining rooms each night, and the same host will tend to your family's stateroom for the duration of your cruise.
For these positions, DCL will automatically charge the suggested amount to your onboard account: $12 per person per night of your cruise. For example, a 7-night cruise would calculate as $12 x 7 nights = $84 per person. And yes, your child (even an infant) counts as a person!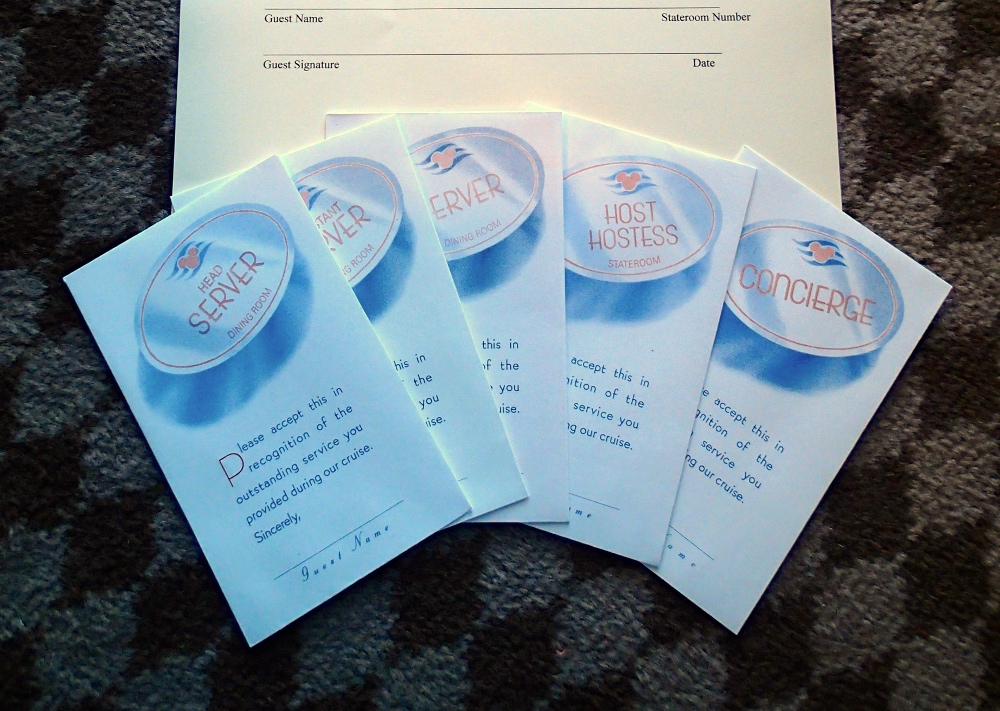 2/Tips presented on last night
On the last full day of your cruise, your stateroom host will leave four small envelopes in your room as well as four slips of paper. Each paper will have the name of one of your four tipped workers on it and the amount that DCL has charged to your onboard account for that person. You should put the slips of paper in the appropriate envelopes and present them to your servers after dinner. For your stateroom host, you should give him/her the envelope as soon as possible. If you don't think that you'll see the host again, I'd suggest leaving the envelope in an obvious place in your room, so that he/she will spot it during turndown service.
3/How to change tips
If you'd like to either raise or lower any of the gratuity amounts for these four people, go to Guest Services anytime during your cruise and ask for an adjustment. Another way to increase the tip amount is to add cash to the envelopes that you receive on the last day. My family has always received such exceptional service that I bring extra cash for this purpose.
4/Prepaying your tips
You can choose to prepay the suggested amount for gratuities for your party up to three days before your cruise begins by calling DCL or your travel agent.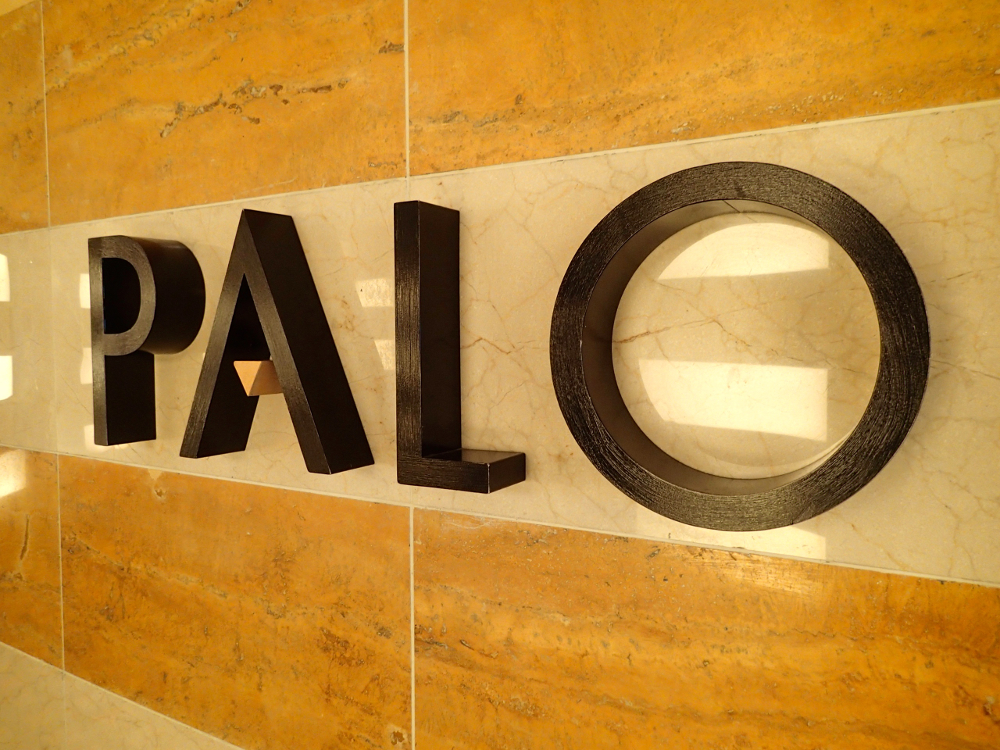 5/At your discretion
DCL states that tips for Palo and Remy servers (upcharge, adult-only restaurants), as well as room service, are "at your discretion." I usually tip our server 15 to 20% of what I estimate the meal would cost on land. They are tipped at the end of your meal, either with cash or by charging your onboard account. I usually tip room service $1 to $2 per item, also by cash or account.
If you've reserved a concierge-level stateroom, you'll have two to three concierge hosts at your beck and call. They'll assist with countless things during your cruise and will probably surprise you with a few things you didn't even ask for. Unfortunately, DCL is completely silent on a suggested tip amount here. The hosts will provide you with an envelope on the last day, indicating that they expect a tip. I've always based these tips on how much assistance that they actually provided our family during the cruise.
6/More automatic tips
An automatic 18% gratuity is added to all spa services, as well as an automatic 15% tip for some beverages. These beverages include: 1) any drink from a bartender (alcoholic or not), 2) any sodas, bottled waters, or alcoholic beverages ordered from room service, and 3) smoothies, bottled waters, or alcoholic beverages ordered from your dining room server.
7/Off-ship tipping
Bring cash, if you think you may tip excursion operators or bus drivers (if you are using Disney Transfers). If you are arriving at the port by car, you'll most likely use the assistance of luggage porters to help with bags from the curb to the ship. It's customary to tip them $1 to $2 per bag.
8/No tips
Workers in the nursery and kids' clubs will not accept a tip. If you try and tip them, they'll politely decline, and if you insist, they are supposed to turn over the tip to their supervisor. If you really want to reward one of these folks for excellent service, mention them by name on the comment card that you get at the end of your cruise. DCL takes these comments very seriously and actually does reward workers based on the positive feedback.
Diana Smith is an expert cruiser. She and her family, including her three Disney princesses, have set sail on six Disney cruises. For more, check out Disney Cruise Mom Blog.
Pin to Pinterest & read later