Ireland
ADVICE FOR DRIVING ON THE EMERALD ISLE
7 Things to know before you decide on a road trip in Ireland
How to approach driving on the left?
I am now very confident driving on the left, but that's only after many trips to Ireland and living in Bermuda (where they also drive on the left) for eight years. It took a lot of practice and near-death experiences. Here are a few of my top tips for those who maybe aren't so confident but still want to experience Ireland's scenic byways.
Photo courtesy: Discover Ireland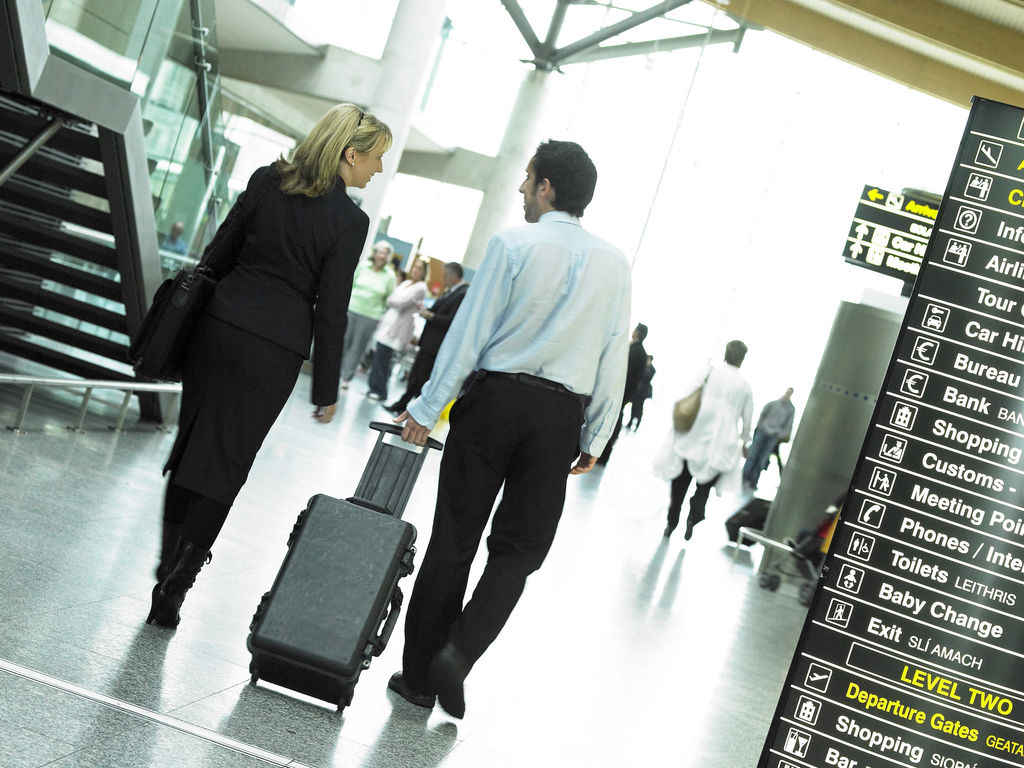 1/Don't get a car right away
If you're arriving in Ireland after a red-eye flight, get a shuttle or public transportation to an airport hotel and sleep off your jetlag before getting your car. Trust me on this. I once rented a car in Dublin after a very long flight with an 8-week-old baby and could barely keep my eyes open on the two-hour drive to Waterford. Not safe. Never again.
Photo courtesy: Discover Ireland
2/Get the smallest car that you can
While you may start out on a wide motorway, much of the rest of Ireland is accessible only by very narrow, winding roads. If you're not used to being on the left, a smaller car will be more manageable and easier to park.
Photo courtesy: Discover Ireland
3/Pay extra for automatic
Rental cars are very expensive in Ireland, and an automatic is significantly more expensive than manual transmission. However, if this is your first time driving on the left, spend the extra money! It's one less thing to worry about. And while you're at it, buy the extra insurance or at least check with your provider regarding coverage before leaving the States.
Photo courtesy: Oliur Rahman
4/Get comfortable with all car's features
Check all the gears, buttons, and mirrors. Adjust the seat and steering wheel. Try the wipers and turn signal and then take a practice run around the parking lot.
Photo courtesy: Alex Holyoke
5/Stay left, look right
This may seem obvious, but you have to remind yourself to stay on the left and watch for cars coming from your right – especially when coming to an intersection or first thing in the morning after being out of the car for a few hours. Also worth keeping in mind: turn tight on a left turn and wide on a right turn – the opposite of what you do in the U.S. I nearly turned into oncoming traffic once because I was sitting at a stoplight getting ready to go left and out of habit, went wide. So keep reminding yourself!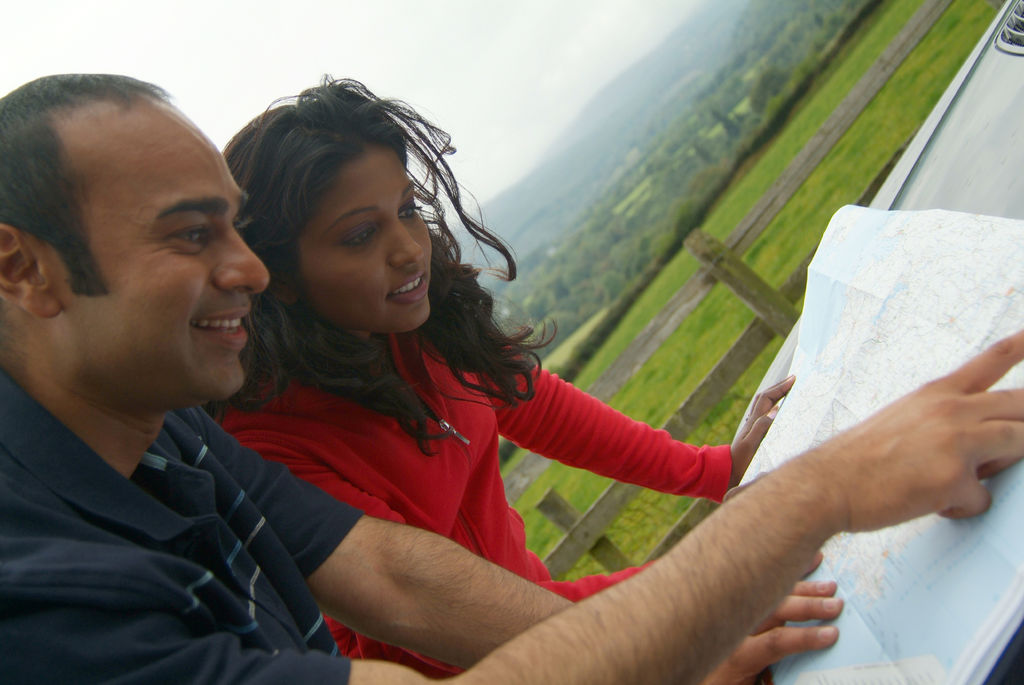 6/Have a good map
This is a big debate that you see discussed time and again on online travel forums: should I pay extra for GPS in my rental car or use my cell phone? Well, the answer depends on your phone company and what kind of plans it offers for traveling abroad. We used to pay for the GPS in our rental cars when visiting Ireland, but that was when we lived in Bermuda and using our iPhones abroad would rack up astronomical roaming charges. Now that we live in the U.S., our carrier (Verizon) offers a special plan for traveling abroad called TravelPass. Pay $10/day, and you get all the same services that you would get in the States. For us, that beats paying about $15/day for the GPS and also lets us stay in touch with loved ones. So check with your carrier and see if it offers something similar. If you do chose to use your smartphone, we have found that both Google Maps and the Waze App work well in Ireland. The only time you get into trouble is when you're in extremely rural areas, and there are no names for the roads; but the GPS isn't very helpful then either. That's when you ask locals for directions!
Photo courtesy: Discover Ireland
7/Leave the driving to someone else
I can tell you firsthand that when you're not used to driving on the left, and you're the one white-knuckling it behind the wheel, you don't actually get to enjoy much of the scenery. So, if you'd rather not stress about driving or getting lost and would actually like to see Ireland but aren't the tour bus type, consider a private tour. Being in a smaller vehicle rather than a tour bus allows you to stop and visit many places the big tour busses just can't because of their size. And while private tours may cost a little more, the experience you'll get is priceless.
I recommend these operators:
Kerry Coaches
Based in beautiful Killarney, Kerry Coaches provides customized tours all around Ireland. Specializing in golf and corporate tours, this family-run company also can tailor itineraries for families and groups of all sizes. With a large fleet of sedans, vans, mini buses, and large coaches, Kerry Coaches can accommodate everything from a small family of three up to 45 people. Many of this company's drivers are Irish Tourist Board-approved tour guides who have extensive knowledge of the Emerald Isle. The company's owner is well-respected and is also the former president of the Killarney Chamber of Tourism and Commerce. Safe to say they know the area well!
Killarney Guided Tours
Also an official Irish Tourist Board-approved tour guide, founder and primary guide, Gerard Scottof Killarney Guided Tours is a former police sergeant and lifelong County Kerry resident, so he knows this area and the Ring of Kerry like the back of his hand. With a passion for the history, culture, and raw beauty of Killarney, this Kerryman tailors private tours to your interests. Groups of five or less ride in luxury in either his Mercedes E class sedan or Mercedes Viano van.
Kennedy & Carr
With its larger fleet of vehicles and drivers, Kennedy & Carr offers many options for day trips and multi-day tours all around Ireland. It also has private made-to-order tours and even a 9-day all-Ireland adventure. Cars are clean, spacious, and comfortable, and drivers are timely, knowledgeable, and personable.
Looking for the most picturesque loop in Ireland? Drive the Ring of Kerry. Read how here.
Marcia Breen is an American writer who went to London, met an Irishman with a Russian name, and followed him to Bermuda. Nearly a decade later, they are married and living in New York City with their 2-year-old daughter and extremely lazy cat. Marcia is now fluent in Irish (yes, it's different than English!) and addicted to Tayto, Jacobs Fig Rolls and Barry's Tea.
Photo courtesy: Discover Ireland
Pin to Pinterest & read later