About Disney
HOW TO PLAN A DISNEY TRIP
10 Reasons why you should hire a Disney travel agent. It's free!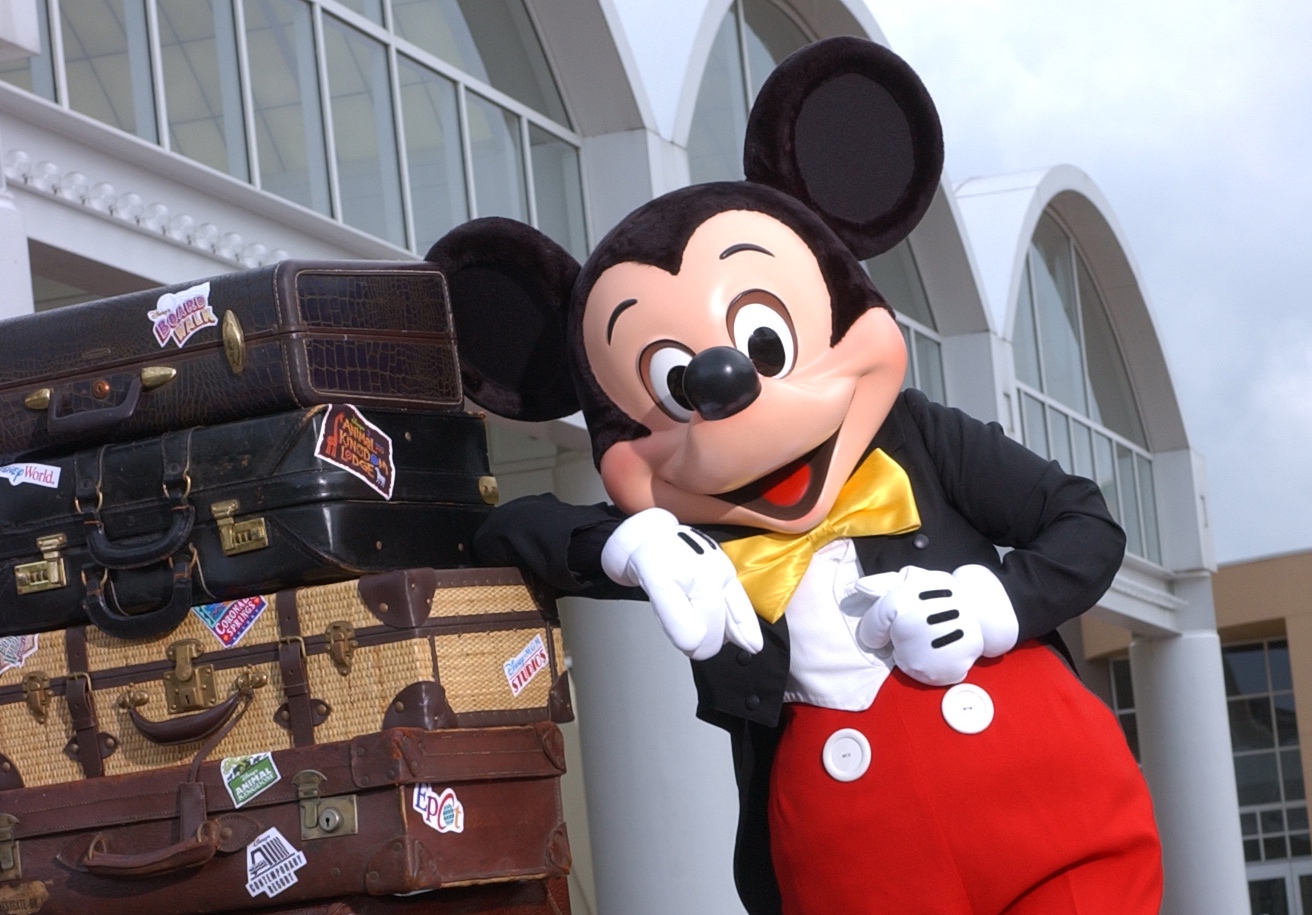 Why hire a travel agent?
Disney has positioned a trip to one of its theme parks as almost a rite of passage for kids, and well-meaning parents want to make sure the experience is as magical as possible. But honestly, navigating the increasingly-complicated world of Disney vacation planning can be daunting! Before you throw in the towel on a visit to the "most magical place on Earth," know that help is available. Travel agents who specialize in Disney travel are ready to step in as your fairy godmother and make your trip as enchanting and stress-free as possible.
Full disclosure here: In addition to being a journalist, I am one of those fairy godmothers. I've been as Disney travel agent for 5 years. So you easily could say, "well, of course, she's going to insist that I need an agent." Fair enough, but consider these 10 reasons for working with an agent before dismissing the idea altogether.
1/It's absolutely free!
Yes, that's right. Using a Disney travel agent is free. Travel agents are paid directly by Disney, so there's no cost to you. Disney gives all travel agents as well as guests who book directly through Disney the exact same pricing, so you won't save any money booking on your own. When you book with a travel agent, you receive expert help at no additional cost. There isn't much that's free when you're talking about Disney travel, so take the perks where you can get them!
2/Disney parks are enormous
Until you have actually been on the properties, it's hard to grasp just how big Disney World and Disneyland really are. For example, with four theme parks, two water parks, more than 25 resorts, two miniature golf courses, four championship golf courses, and a shopping and dining district, Walt Disney World is actually about the same size as San Francisco! A Disney travel agent is familiar with the entire property and can help you get around like you've been visiting for years. I frequently have clients text asking for the best way to get to a restaurant or the closest bathroom, and I'm able to answer the question quickly, so the family can get back to having fun.
3/Timing matters
Not all weeks are created equal with regards to crowds at Walt Disney World or Disneyland. Crowds vary greatly from week to week, so there are weeks that are better for visiting Orlando or Anaheim than others. An experienced agent also can help you take into account other factors including the heat, special events like the Epcot Food and Wine Show or even holiday decorations.
4/Finding the right fit
The resort can make or break your Disney trip. With more than 25 on-property resorts and even more off-property options in Orlando alone, having an expert who knows the resorts and can help you find the best one for your family is priceless. While price is a big factor in determining the best place for your family to stay, there are several other things an agent will take into account to determine your ideal hotel. Are you planning to take midday breaks? Do you want a balcony or patio? Will you have a stroller or scooter? That great deal you got on a room isn't nearly as satisfying when you realize (too late) that hundreds of middle school cheerleaders are sharing your resort and staying up late. On the flip side, if you're traveling with middle school cheerleaders of your own, that resort would be perfect. A travel agent can walk you through your options and often point out perks as well as pitfalls.
5/You need advanced reservations for far more than you think
Dining reservations go quickly! Deciding which restaurants your family wants to visit can be difficult if you've never been to Disney World, but an experienced agent can help you choose the best ones. Do you need to eat breakfast with Cinderella? Are you hoping to recreate your childhood memory of the luau at the Polynesian? Throw in picky eaters, transportation between parks, and parade or fireworks schedules, and selecting where to eat gets more complicated than one can imagine. A Disney travel agent will help you choose the best restaurants and experiences for your family and then schedule them on the days that make the most sense.
Besides helping you pick the reservations, most travel agents will book your dining for you. The booking window for dining at Walt Disney World opens 180 days before your vacation begins and some of those hard-to-get reservations are gone within 24 hours. The window actually opens at 6:00 am EST, which can be awfully early - no matter what your timezone. In addition, an agent knows which reservations need to be targeted first and also can break up groups, if needed, to get larger families into a restaurant that doesn't have many big tables.
Extra events book up quickly and early, too! Have you seen photos of little girls dressed up like princesses with a Bibbidi Bobbidi Boutique sash pop up on your social media feed? Those princess makeovers are just one of the many add-ons that Disney offers to enhance your child's experience. If your child isn't a princess fan, how about a pirate or mermaid makeover? All of the makeover options also open at 180 days and book up quickly. But those are far from the only available activities to add onto your vacation. From a pirates' fireworks cruise to tea with a princess or a private ropes course over crocodiles, a travel agent can direct you to experiences that are appropriate for your kids. And before you think the trip is all about the kids, your agent can help you book an adult night out with childcare, too.
If you plan to go it alone read our article about the Disney Dining Plan and our how-to guide for making dining reservations.
6/Maximizing your time in the parks
Advance planning saves time and your sanity! Whether you're typically a very organized traveler or someone who prefers to go with the flow, know that a Disney vacation is a different beast. No matter your typical vacation style, having a least a basic plan is important at Walt Disney World and Disneyland.
As your trip gets closer, it will be time to take into account FastPasses, the advance ride reservations that each guest can make up to 60 days before your trip. You only get three per day that can be scheduled before you arrive, so you want to make sure you utilize them in the best way possible. Working with the knowledge that your agent has about the parks plus your family's preferences, he or she will create a customized itinerary that minimizes time in lines and uses the FastPasses in the most optimal way possible. When I create an itinerary for a family, I give them tips on parade and fireworks viewing locations, signing up for special events like Jedi Training, and information on the Child Swap Pass that is available for children who are too short to go on a ride. Those tips, plus other information, is culled from my own experiences as well as other clients.
7/Navigating special accommodations
A Disney vacation is not one-size-fits-all! Walt Disney World and Disneyland are great with accommodating special needs, but you have to know how to set up things for your family in advance. Food allergies are a common concern for parents and can be a big problem on vacation. Disney has won awards for its handling of food allergen issues and usually goes above and beyond at all restaurant locations, but you need to make sure that you're communicating the allergy correctly to the cast members. Disney also offers sign language interpreters for live shows and has plans in place for guests with vision issues. In addition, the Disability Access Services Pass is offered to families with a variety of challenges, including those that are unseen. A Disney travel agent can help you set up any accommodations that you may need while making sure the trip is enjoyable for all members of your family.
For our best tips on traveling with food allergies, click here.
8/This is your vacation!
It's nearly impossible to plan a Disney vacation without getting advice from just about everyone you know. The problem is what your neighbor did may not work for your family due to your timeline, budget constraints or your family's desires. Disney travel agents can help your figure out what will work best for your family based on both personal experience, research, and past client experiences. Sometimes, you also need an outsider to remind you that you can't possibly do everything in one week, so you may need to pare down your plans a bit to make sure the family isn't too tired and cranky after the first few days.
9/Your time & money are valuable
A good Disney travel agent can tell you what you need for your trip and what you don't — which can save you money. I frequently have clients say that they want the Park Hopper option. But usually after looking at the cost to park hop and other options available (resort movies, swimming, shopping in Disney Springs), we drop the Park Hopper, saving the family money.
KidTripster Tip: Disney travel agents also will monitor your trip for discounts and automatically apply them, if they can be used for your travel dates. Discounts normally are released in the early morning hours, and travel agents are up with the sun working to save their clients money. If you book directly through Disney, you would need to call to have a discount applied, and the phone lines generally have hold times of several hours on discount release days.
Speaking of hold times, not having to spend a ton of time on the phone waiting to talk to a Disney representative is another perk of booking with a travel agent. Your time is valuable, and you have better things to do than wait on hold to modify your reservation or make a payment. Plus, by booking with an agent, you can ask your personal expert a question directly instead of wasting hours on the internet reading blogs.
10/You'll have a personal advocate
Hopefully, your vacation goes without a hitch, but even the best laid plans can be waylaid. If you find out at your first character meal that your toddler is terrified of Mickey Mouse, no problem, ask your travel agent to rebook your other character meals, so you don't have to. I once had a client who left her contact in a glass on the sink — and her husband drank it! She didn't have another set, so she called me in the morning, and I was able to track down her prescription, have it faxed to the local Costco in Orlando, and arrange a car to take her there - all while she was swimming with her kids. In the event you end up with missing luggage, a sick child or a sprained ankle, a Disney travel agent can track down your bags, set up transportation to urgent care or reserve a motorized scooter and have it delivered, so you can continue about your trip. Your Disney travel agent will work to make sure you have the best experience possible and, if the trip is derailed, work to get it back on track as quickly as possible.
And did I mention, it's free? Disney travel agents are trained by Disney and take courses each year to stay current on each park, resort or destination. While working with an agent won't cost you anything, planning services can differ between agents. The one thing to note when you book with a travel agent is that Disney won't allow you to make changes yourself. If you need to cancel your trip, change dates or alter the trip in any way, your agent will need to do that for you. Your agent also will process all of your payments, but those are made directly to Disney.
In the end, booking with an experienced Disney travel agent can save you time, money, and quite often, your sanity. Plus, who doesn't want their very own fairy godmother?
Former journalist Jamie Farber lives in West Michigan with her husband and three sons. Her English degree somehow led her to a career planning Disney vacations with Mickey Travels.
Pin to Pinterest & read later