Alaska
ALASKAN DREAM CRUISE
Lots of mega ships cruise Alaska. But if you truly want to experience it up close, climb aboard an Alaskan Dream small ship.
Why go?
I'm a big fan of small ship cruising for families, but it's not for all families. If you're looking for swimming pools, kids' clubs, and evening shows to provide constant entertainment at sea, look to the big lines like Disney or Princess. However, if you're seeking to truly connect with your family and other families on a nature-focused trip, Alaskan Dream Cruises is for you.
Unlike the big ship cruise lines, Alaskan Dream Cruises is owned and operated by an Alaskan family, and most of the crew are lifelong Alaskans, as well. You get the sense that the entire crew is invested in your trip. You also benefit from their relationships with the local people and indigenous cultures. And because Alaskan Dream has been in business for nearly 50 years, it has access to pristine shorelines and dense, old-growth forests through special use permits, providing an experience that you won't get on major cruise lines.
We took the 7-night/8-day cruise through the Inside Passage from Sitka, but different voyages (with different departure locations) are available, ranging five to ten days. You also can add on land tour extensions, but we decided to handle that on our own. To see my recommendations for continuing your Alaska adventure on land, click here.
If the timing works out, I strongly suggest booking one of Alaskan Dream's designated family cruises; it typically offers two per summer. On our voyage, all but one couple were traveling with kids. Several families were cruising with grandparents or extended family groups. It makes a difference. First, families get families. They tend to be more understanding about the challenges that traveling families face. If you're 6-year-old needs to run off some energy down the hallway between courses at dinner, so be it. No judgement, here. Also on the family cruises, Alaskan Dream provides special guides and activities such as crafts, games, and movie nights. While you'll likely find kids on any Alaskan Dream ship, the chances of finding kids of the same age are greater on these particular cruises.
My husband and I were traveling with our 15- and 18-year-old sons. Before we boarded, my younger son insisted that he wouldn't be participating in any of the "kid stuff" and wasn't interested in meeting new friends. Well, that lasted about a day. He easily found a group of teens, and they spent the entire week together playing games and cards and eating every lunch and dinner together at their own table. And here's the best part for me as a parent: there's no WiFi on these ships. Kids aren't staring at screens. You see them actually interacting with kids face-to-face. Yes, novel… and totally worth the ticket price!
That camaraderie extended to the adults, as well. By the end of the cruise, we knew nearly everyone's name. A few had schooled us in Scrabble while my husband taught lots of our fellow passengers how to play Euchre. We'd shared good conversations over dinner and even a few emails with families after the trip.
Where to stay?
The Alaskan Dream fleet consists of five ships, ranging from ten to 84 passengers. We cruised on the 207-foot Chichagof Dream. With 37 staterooms, it can accommodate 74 passengers, though on our cruise, the total was 68 with 25 staff members. Needless to say, the service was very personalized, and we were soon on a first name basis with the crew.
On the lowest level on the ship, you have staterooms plus the dining room, galley, and a very unique salt room. On the next level up, you'll find more staterooms, an open bow, and the lounge and bar which serve as the main social area on the ship. On the third level, you have more staterooms and an open deck area with seating. Finally, on the very top of the ship, you'll find the bridge, which is open to passengers to visit. Several kids on our cruise made a daily habit of hanging out there with the captain or first mate, looking for wildlife.
Our cabins were located on the lowest level. My sons shared a room with two twin beds; my husband and I had a room across the hall with a queen bed. The beds were some of the comfiest that I've ever slept on! Next to the bed, you'll find charging stations for all your electronic devices. Each room also has a big window which provides lots of light and opportunities for wildlife viewing. You'll find two pairs of binoculars in each room and several more pairs in the lounge and dining room, so there's no need to bring your own. Bathrooms are tight but completely useable. You have daily housekeeping service, as well as turndown service in the evening with chocolates left on your pillows.
KidTripster Tip: While the ship provides soap and shampoo, it doesn't provide hair conditioner, so bring your own.
KidTripster Tip: Lighten your load when packing. Alaskan Dream provides rain jackets, rain pants, and rain boots for your expeditions.
KidTripster Tip: I'm prone to seasickness. I always opt for a cabin on the lowest level toward the middle of the ship. And I come armed with seasickness bands or patches, motion sickness mediation, and natural ginger candies. However, I didn't experience any seasickness on this cruise and found the waters along the Inside Passage to be very calm.
KidTripster Tip: Inside the staterooms, you'll find pouches for the kids, filled with an Alaskan workbook, stickers, crayons, and pencils. It's a nice touch!
You may be inclined to book a cabin on one of the upper decks, but I'd advise against it. Those cabins have windows and doors that open onto the walkway, which means you have very little privacy as other passengers walk by. You'll likely have to close your curtains, missing out of the extraordinary scenery.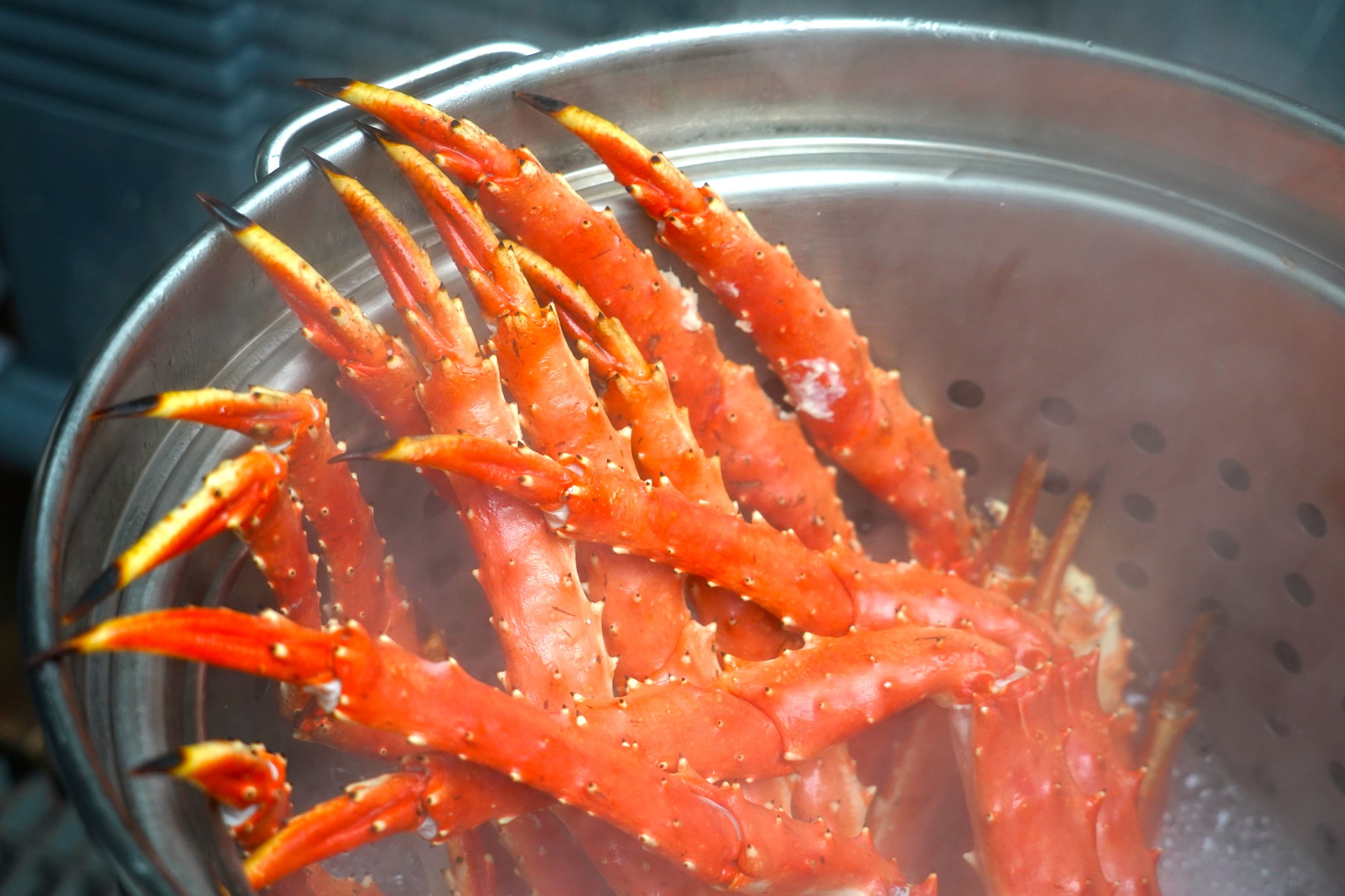 Where to eat?
Like most cruises, it's impossible to go hungry on an Alaskan Dream ship. All your food and nonalcoholic beverages are included in the price, plus the special kiddie drinks offered daily. You do get one complimentary glass of wine or beer during dinner; any other alcoholic beverages are added to your tab.
In the morning, you'll find fresh baked pastries, fresh fruit, and coffee in the lounge for early risers. Yes, you actually have a pastry chef on board! At 7 a.m., a made-to-order breakfast is served in the dining room. At lunch, you're again ordering off a rotating menu. My kids' favorite time of the day came at 3 p.m. when fresh baked cookies were delivered to the lounge - a new flavor every day. In the evening, appetizers are served in the lounge prior to dinner. While dinner isn't caught off the back of the ship that night, the seafood is caught by local fisherman, chilled, and delivered to the ship to guarantee freshness. You can expect locally-harvested specialities like king salmon, halibut, rockfish, and shrimp, plus plenty of non-seafood and vegetarian options. One of my best meals on board was actually duck.
KidTripster Tip: Have insatiable teenagers? Servings tend to be on the smaller size, so know that it's fine to ask for two or more entrées or desserts at any meal.
KidTripster Tip: The chef and pastry chef are incredibly accommodating to passengers with food allergies. There was one family in particular who had a child with severe, life-threatening allergies. The kitchen prepared separate meals and treats for this child; the chef even made a special grocery store run in the port of Petersburg to get additional, allergen-free ingredients.
Initially, the dining room was set up with tables of six. But given that this cruise was for families, it was difficult to accommodate two families at a single table. When this issue was brought to the attention of the dining manager, he made an adjustment and set bigger tables.
We found the food on the cruise to be very good; desserts were always a highlight. Our only complaint was the speed of service. We learned that there had been some last-minute staffing changes, and the ship was short on kitchen and wait staff. It showed with dinner services that initially lasted two hours. The staff, again, made adjustments and served the kids first at the request of parents. Eventually, more staff came on board, and service did improve.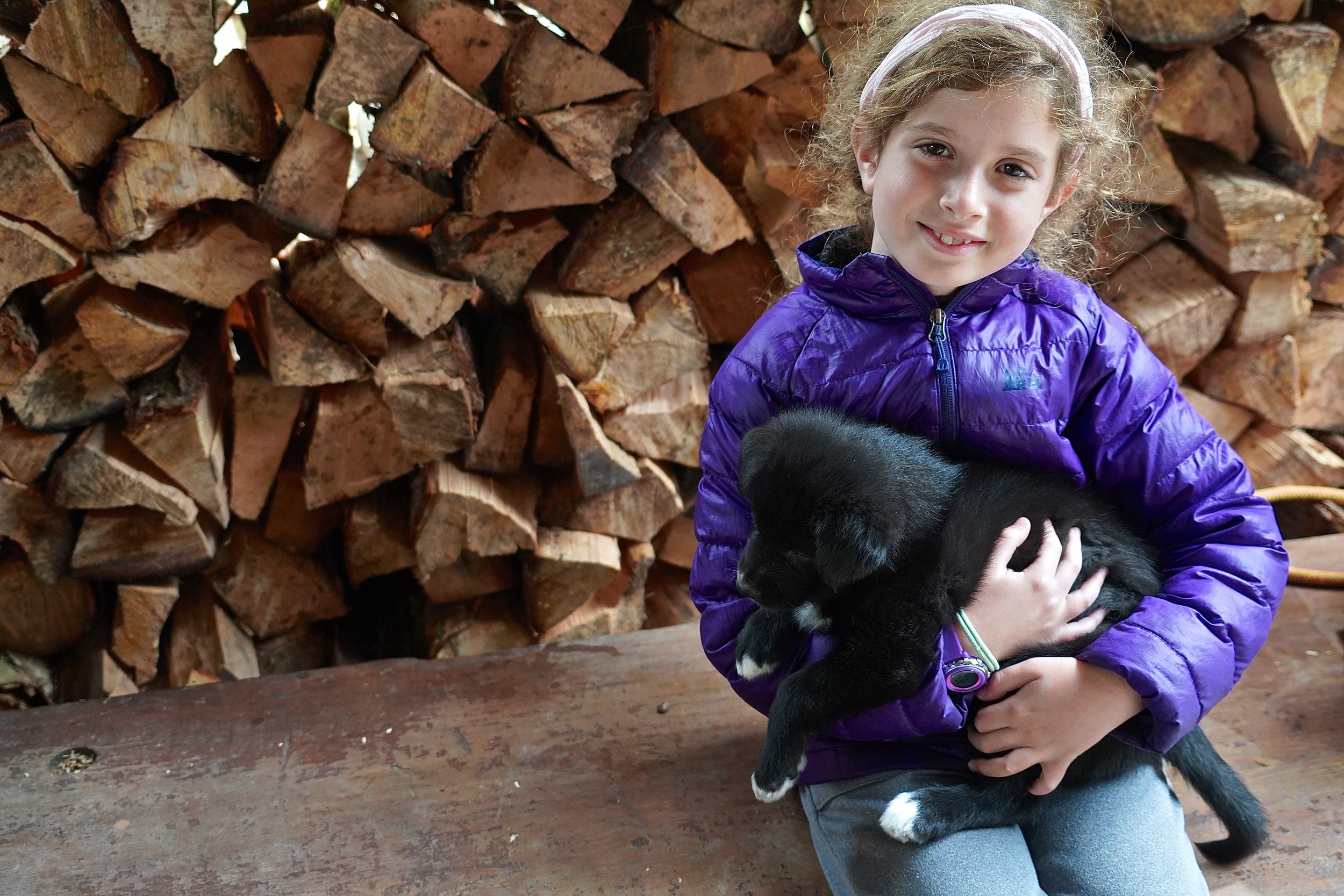 What to do?
This cruise is really a combination of wildlife viewing and port calls to smaller, Alaskan towns. While I'll discuss the activities generally below, click here to read a day-by-day account for a better understanding of exactly what to expect on this particular route.
One of the big advantages to small ship cruising is the ability to get where larger ships can't. For example, my favorite day on the cruise was our voyage into the narrow, mist-covered Tracy Arm Fjord. We were able to anchor at the foot of North Sawyer Glacier and then take Demaree inflatable boats (DIBs) to get a closer look. The larger cruise ship that we saw was restricted to the wider part of the fjord; passengers had to pay extra for an excursion to see what we saw.
I find that small ships also are better for wildlife viewing. The crew is able to change course if a wildlife opportunity presents itself. On two occasions, the crew spotted brown bears forging for clams along the shore. They were able to maneuver the ship for closer views. The same is true for whales. When the crew spotted a humpback spout, the ship moved closer while still abiding by guidelines set to protect the animals. In addition to two bears and two humpbacks, we saw various shorebirds, otters, seals, sea lions, mountain goats, Dall's porpoises, and a mama moose and baby on land near the Glacier Bay National Park visitor center. I had hopes of seeing whales collectively feeding in a practice called bubble netting, but sadly, we didn't encounter that. We were told by a national park ranger that whale numbers have been down in Glacier Bay; no one seems to know why.
Speaking of the national park, the ship spent two days cruising Glacier Bay. We picked up a park ranger and a Tlingit cultural guide in Gustavus who gave presentations on board during that time. Kids (and adults) were able to participate in the Junior Ranger program and earn their badges. The ship's excursion leaders gave evening presentations on the other days; topics ranged from bears to Alaskan trees to Native American traditions.
My teenagers most enjoyed the more active excursions that involved kayaking from the ship, beach walks, and the polar plunge. Yes, on the first full day at sea, passengers had the option of jumping off the ship. Click here to watch.
The itinerary also included activities like exploring the Sitka Sound Science Center and the totem poles at Sitka National Historical Park prior to the cruise and Scandinavian folk dancing in Petersburg, nicknamed Alaska's "Little Norway." Typically this cruise would have gone to Kake, a Tlingit village, but because it was a family cruise, it rerouted to Juneau so that families could visit Alaska X's musher camp. Despite being pulled by Alaskan Huskies on gravel instead of snow, nearly every child that I talked to on the cruise pointed this visit as a highlight. Petting Husky puppies after the ride may have something to do with it!
The biggest complaint that I heard from parents was that their children were suffering from FOMO - that is, fear of missing out. Kids wanted to stay up late under the Midnight Sun playing games and watching movies with their shipmates, and the ship's itinerary didn't really allow for sleeping in. Needless to say, everyone slept well at night when they finally did settle in.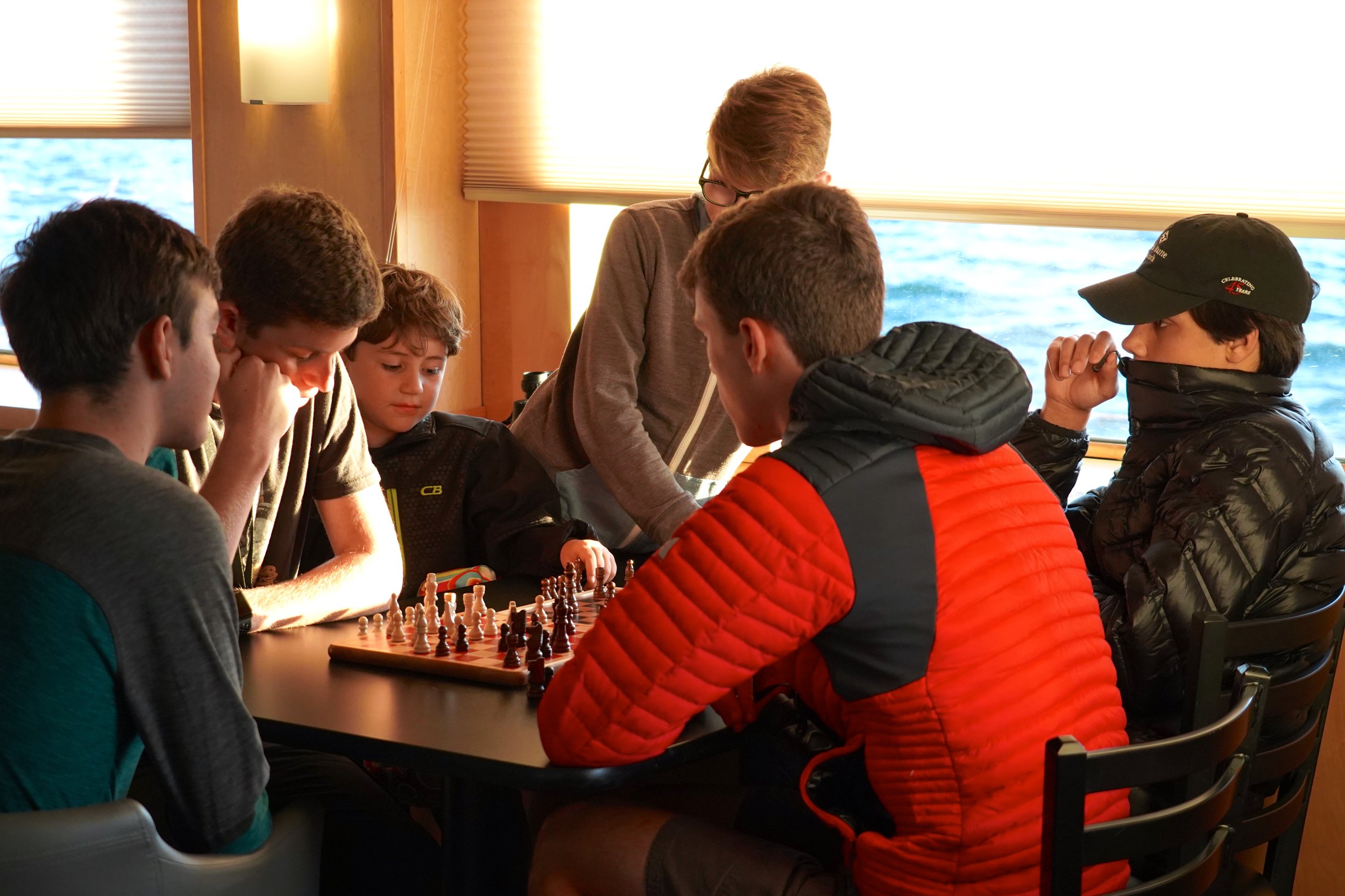 How much?
Rates for an Alaskan Dream cruise start at $3,590 per person. Children (ages 15 and under) get a 15% discount off listed cruise fares. Is it pricier than big ship cruises? Yes, but remember that the cruise includes all ground transportation, excursions, and meals and drinks plus some alcohol.
KidTripster Tip: Tipping is optional, but customary. The recommended amount is $15/passenger/day, so take that into account when budgeting.
KidTripster Tip: Does Grandma want to come without paying a premium for a single cabin? Alaskan Dream just started waiving its single supplement charge on the Chichagof Dream for all shoulder season departures in A- and AA-category cabins.
Speaking of grandparents, there were several on this cruise who really seemed to enjoy their time with their grandkids. And the small size of the ship made it a lot more convenient for older passengers. Younger passengers benefited, too. Parents felt comfortable giving their kids lots of freedom, knowing that there were only so many places that the kids could go as opposed to a big ship with 5000 passengers.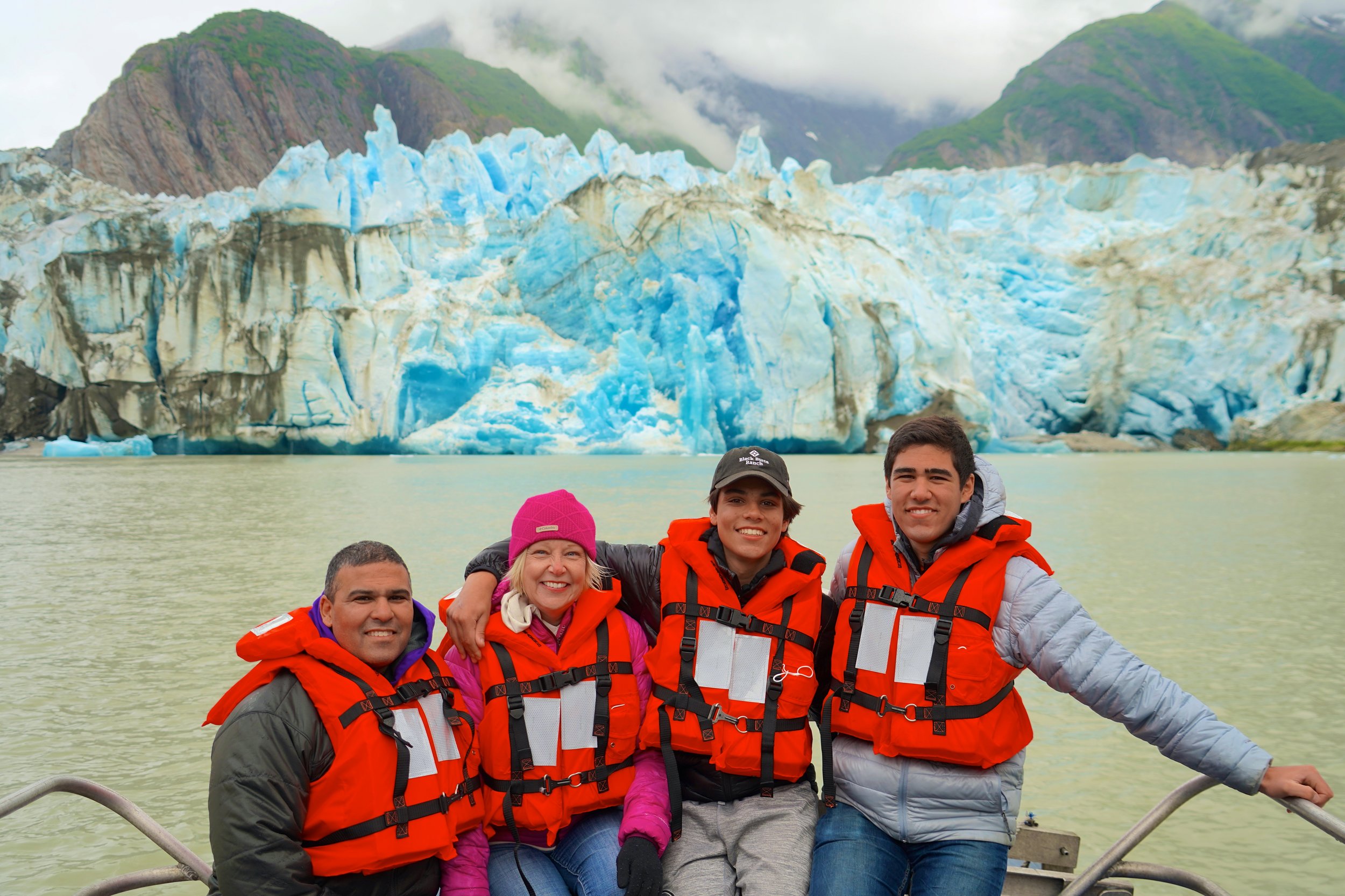 Getting there
Depending on the cruise, you'll board in Sitka or Juneau. Some itineraries embark in one town and disembark in another, which is something to keep in mind when you're considering your airfare.
Alaskan Dream will pick you up at the airport and deliver you to your hotel (hotel stay not included in the fare), as you'll need to arrive the night before your cruise begins. At the conclusion on your voyage, Alaskan Dream will drop you at either the airport or the hotel of your choice.
KidTripster Tip: Hotel choices in Sitka are extremely limited, but I strongly suggest that you don't stay at Super 8. Passengers reported better experiences at the Aspen Suites Hotel.
What to learn more about exactly what to expect on a 7-day cruise of the Inside Passage? Click here to read our day-by-day account aboard Chichagof Dream.
Find out what our KidTripster Teen thought of this cruise by clicking here.
Editor Shellie Bailey-Shah has sailed with her family on three small ship cruises, including a trip to the Mexican Sea of Cortez and the Galapagos Islands.
This writer received a complimentary sailing for the purpose of this review. However, all opinions expressed are solely her own.
Pin to Pinterest & read later